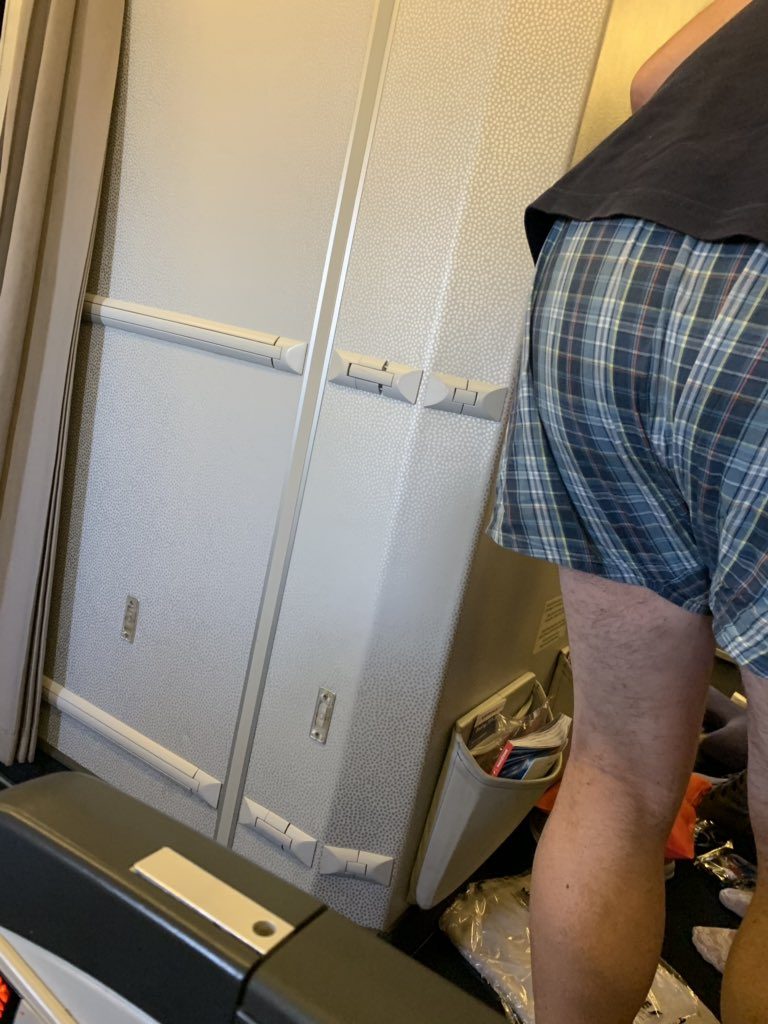 An Air France passenger thought that by getting a seat with extra legroom she had made a wise choice.
But in fact, Lizzie Thompson may have chosen the worst seat on her flight.
She was waiting on board an Air France aeroplane when a man on a seat on the opposite side of the aisle decided to get more comfortable by removing his trousers and socks.
Lizzie tweeted: "The man in the seat across from me has taken HIS PANTS OFF for the flight and is just in his boxers. Flight attendants seem unconcerned. This is going to be a long flight"
After landing she tweeted: "Finally, his pants went back on. Good news: nothing bonds a group of passengers like a man half naked in your section. Shout out to the flight attendant who slipped me extra wine and did keep checking in to make sure I was good."