On Monday, an Air India flight from Sydney was forced to return without passengers after one of the crew members tested positive for COVID-19 on arrival.
The crew members were allowed to operate the flight to Sydney after they tested negative in a pre-departure test in Delhi.
Upon arrival in Sydney on Sunday morning, the Australian authorities also took RT-PCR tests on the entire crew. In this test, one of the cabin crew members was found positive.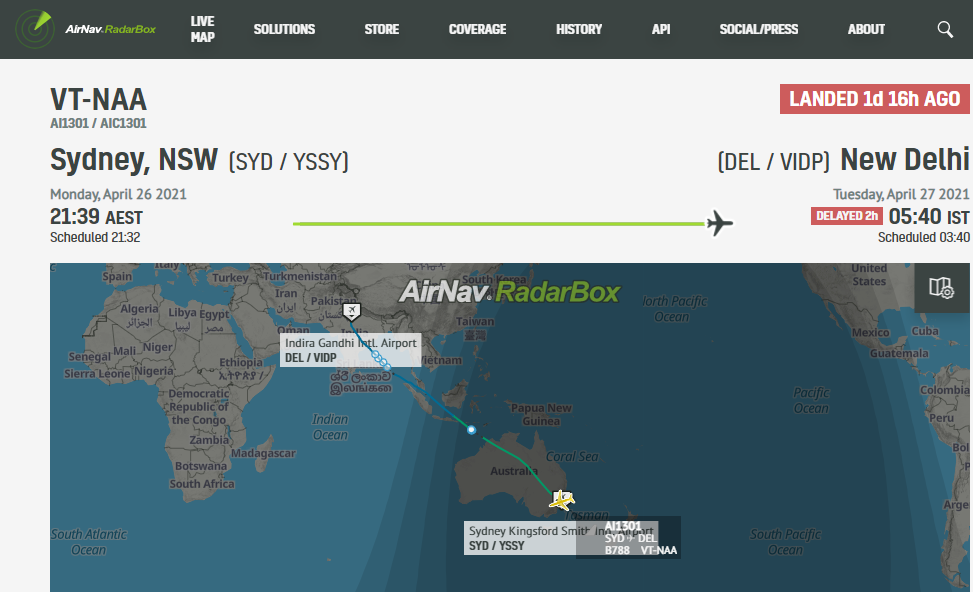 After one of the crew members tested positive, the Australian authorities refused clearance to the flight. Nearly 60 passengers had reportedly booked to travel on the flight back to Delhi.
The Boeing 787-8, with registration VT-NAA, returned to Delhi carrying cargo and important medical freight only. The crew member who tested positive has been kept in isolation in Sydney.
One day after this incident, Australia announced a ban on all flights from India until at least May 15th.