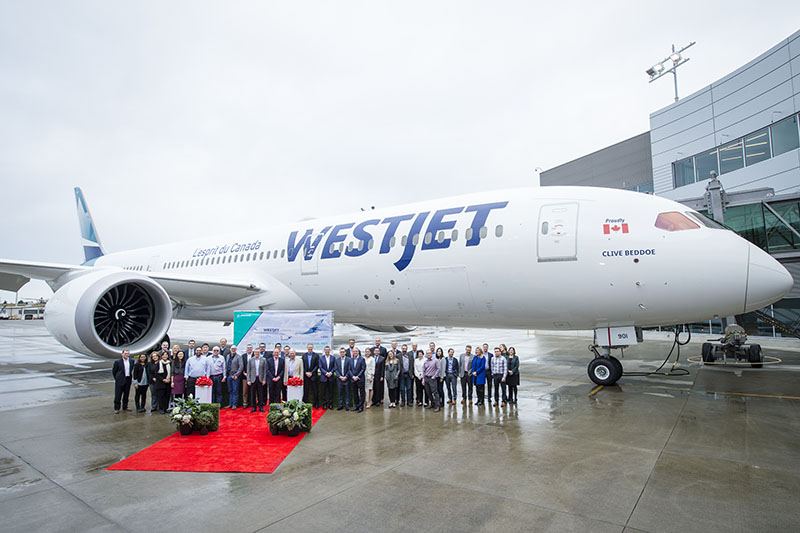 Boeing delivered the first of ten 787 Dreamliners to WestJet, marking the start of the airline's global expansion. Having long operated a fleet of Boeing single-aisle jets, WestJet will use the super-efficient, long-range 787-9 Dreamliner to profitably serve new international routes.
This spring, WestJet will use the 787-9 – the longest-range Dreamliner that can fly 7,635 nautical miles (14,140km) – to offer the first-ever flight connecting Calgary and Dublin. The airline will also offer non-stop Dreamliner service between Calgary and London Gatwick and Calgary and Paris.
WestJet's 787-9 will accommodate 320 passengers in a three-class configuration. The Dreamliner's passenger-pleasing interior, which includes large windows, lower-cabin altitude and smooth-ride technology, complements WestJet's all-new business cabin featuring the carrier's first lie-flat seats.