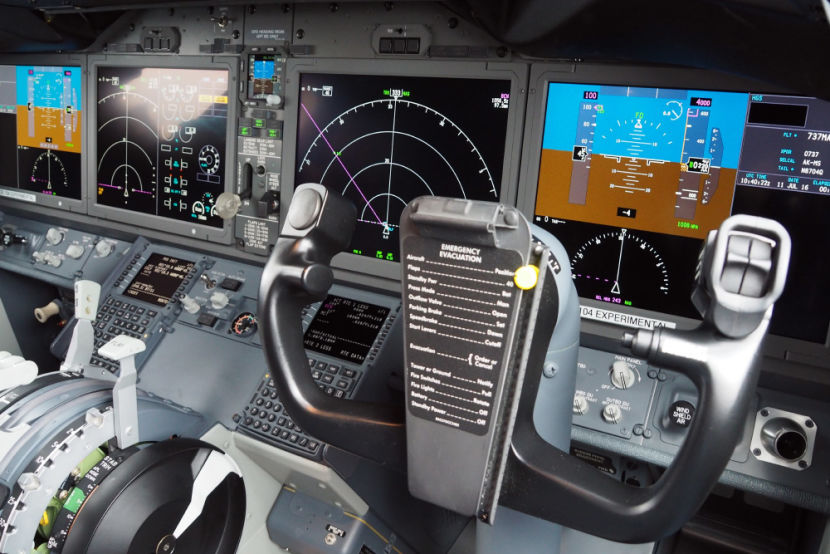 Plane manufacturer Boeing has issued an update to the control systems on the 737MAX.
Boeing has issued an upgrade to the MCAS (Manoeuvring Characteristics Augmentation System), a mechanism that has been linked to the crashes.
Boeing has redesigned the software so that it will disable MCAS if it receives conflicting data from its sensors.
As part of the upgrade, Boeing will install as standard a warning system which was previously an optional safety feature.
Neither of the planes, operated by Lion Air and Ethiopian Airlines, that were involved in the fatal crashes carried the alert systems. It is designed to warn pilots when sensors produce contradictory readings.
Boeing 737 MAX pilots learning about the revised software upgrade to the Maneuvering Characteristics Augmentation System (MCAS) will need a half hour of computer-based training (CBT), the company told the media yesterday in a briefing.
Pilots of the 737 NG who have not yet made the transition to the MAX also have to be trained on the MCAS now. Boeing did not specify if this will take longer than those already trained on the MAX.
Boeing said airlines would not be charged extra for that safety system to be installed.
Announcing the package of upgrades, Boeing said a final version of the software would be submitted to the Federal Aviation Authority by the end of the week.