American Airlines completed Boeing's updated 737 MAX's first flight with journalists onboard. Around 95 people were on board the aircraft.
American Airlines Boeing 737 MAX, with registration N308RD operated a short flight from Dallas, Tesla to Tulsa, Oklahoma on Wednesday. The flight is a part of public relations as the airline tries to restore confidence in its young fleet of the troubled aircraft.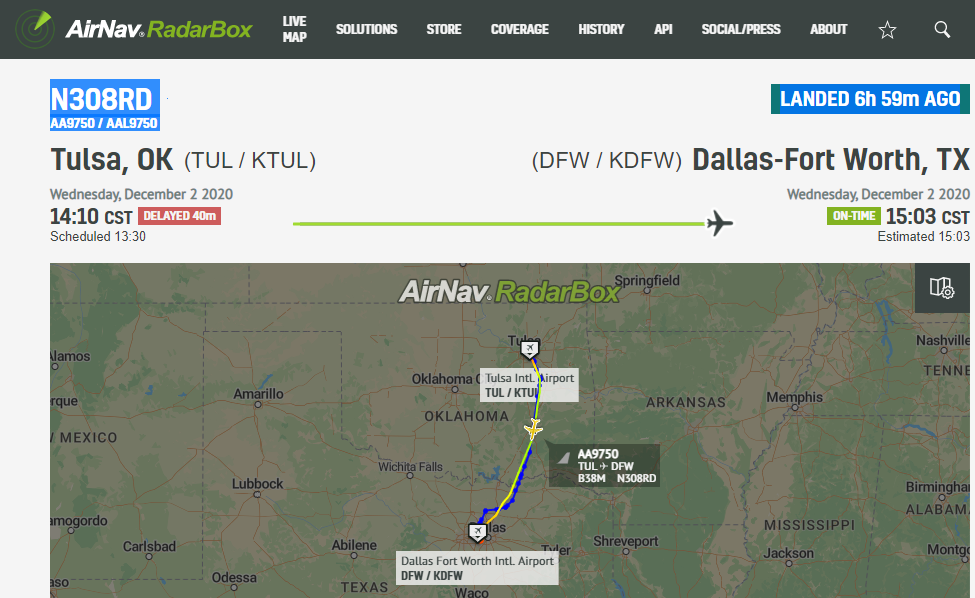 Before the takeoff, Captain Pete Gamble addressed journalists onboard saying,
"The history of aviation is built around a chain of safety. When the chain of safety breaks it's up to those of us in the industry to mend it and bring it back."
In order to demonstrate the safety of the aircraft, American will fly the first of five employee-only flights to nowhere on Thursday.
"We are continuing to work closely with global regulators and our customers to safely return the fleet to commercial service." a Boeing spokesman told Reuters.
Feature Image: "Grady Trimble"