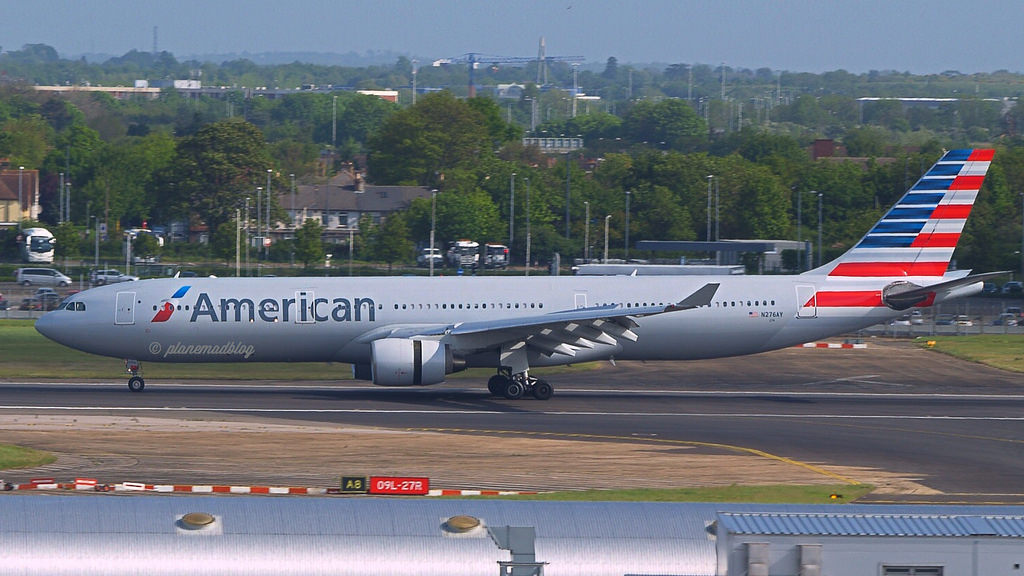 (C) PlaneMadNews
At least ten people have been hospitalized after an American Airlines flight from Athens, Greece experienced extreme turbulence prior to landing in Philadelphia.
American Airlines Airbus A330 (reg. N276AY) flight #AA759 landed safety at 3:10 p.m. at Philadelphia International Airport.
There were a total of 299 people onboard the flight – 287 passengers and 12 crew members.
Of the injured, three were passengers and seven were crew members.
FAA officials say the flight crew reported severe turbulence while flying over the North Atlantic Ocean.
Here's the ceiling of the plane pic.twitter.com/lKO75JVhF2
— Jessica Huseman (@JessicaHuseman) August 5, 2017
American Airlines has released the following statement:
"American Airlines flight 759 from Athens, Greece to Philadelphia International Airport briefly encountered severe turbulence shortly before landing safely in Philadelphia. The seatbelt sign was on at the time. Three passengers and seven crew members were transported to a local hospital for evaluation. We are taking care of our passengers and our crew members at this time and want to thank our team members for keeping our passengers safe."