A passenger flight from Nairobi crashes at El-Wak Airport in Gedo region of Somalia.
A Skyward Express Dash 8-100 crash-landed at CEEL WAAQ Airport, today July 21.
The plane (reg. 5Y-GRS) was carrying 45 people from Nairobi. According to the eye witnesses, the plane went out of the runway.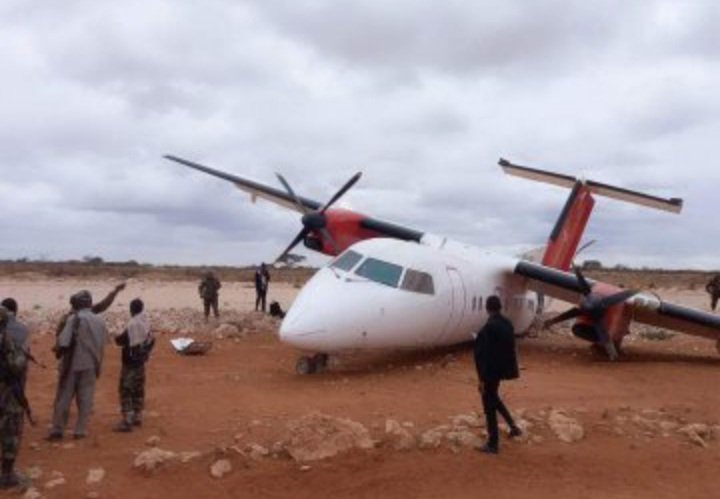 Ceel-waaq District officials told Media that there were no casualties and that all occupants were evacuated safely.