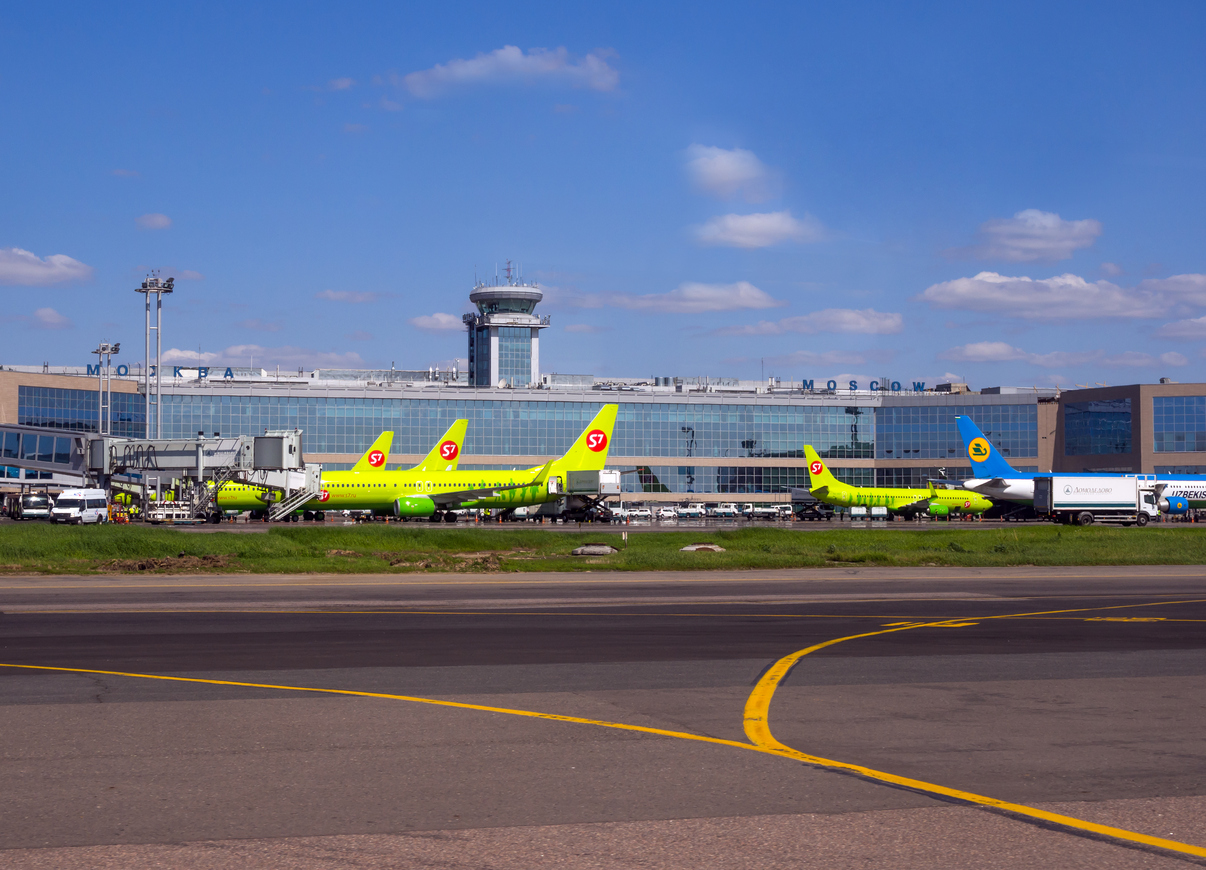 Passenger threatens to blow herself up on a grounded plane at Moscow Domodedovo airport.
The female passenger is holding a bag claiming it has explosives inside.
UPDATE Police is detaining the woman, Interfax news agency said.
The Russian S7 Airline Airbus A321 part of has landed at Moscow's Domodedovo airport from Simferopol.
S7 said the plane had landed safely, away from other aircraft, and emergency services and airport security staff had rushed to meet it.