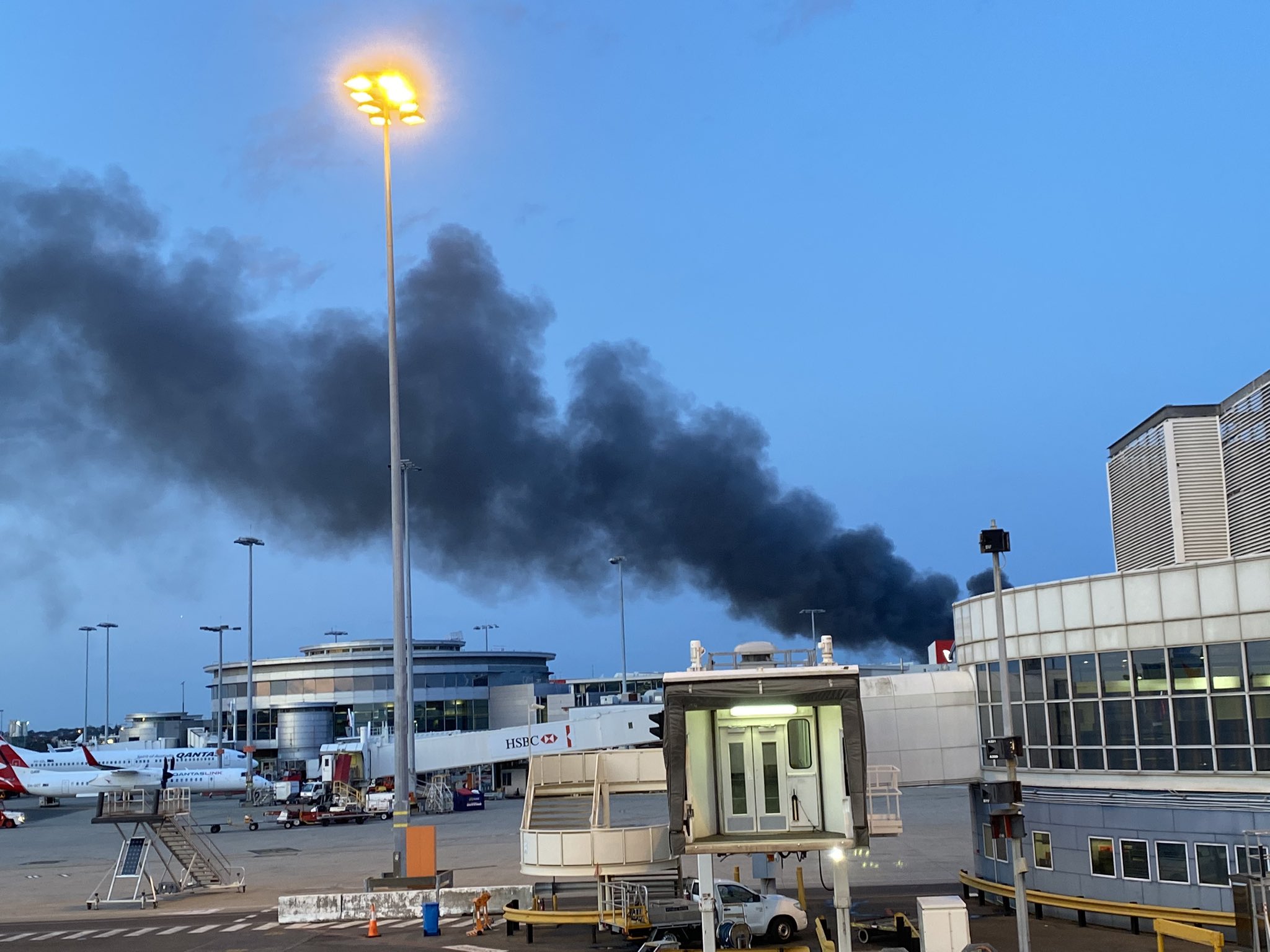 A large fire has broken out near the Qantas terminal at Sydney Airport.
Airport fire crews were called to fuel storage depots next to the tarmac after 7pm today after a factory on Coward Street in Mascot went up in flames.
https://www.youtube.com/watch?v=BSkJ2J27hiA
Authorities have more than 18 crews on the ground made up of 70 fire fighters rushing to put out the blaze at the two storey warehouse.
It's believed the fire started on the ground floor of the factory.