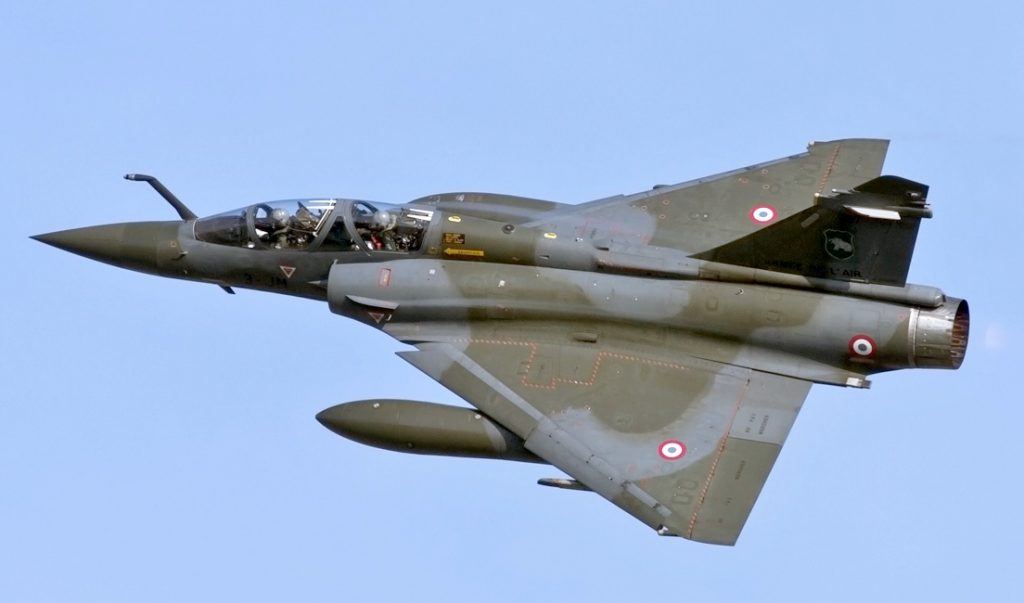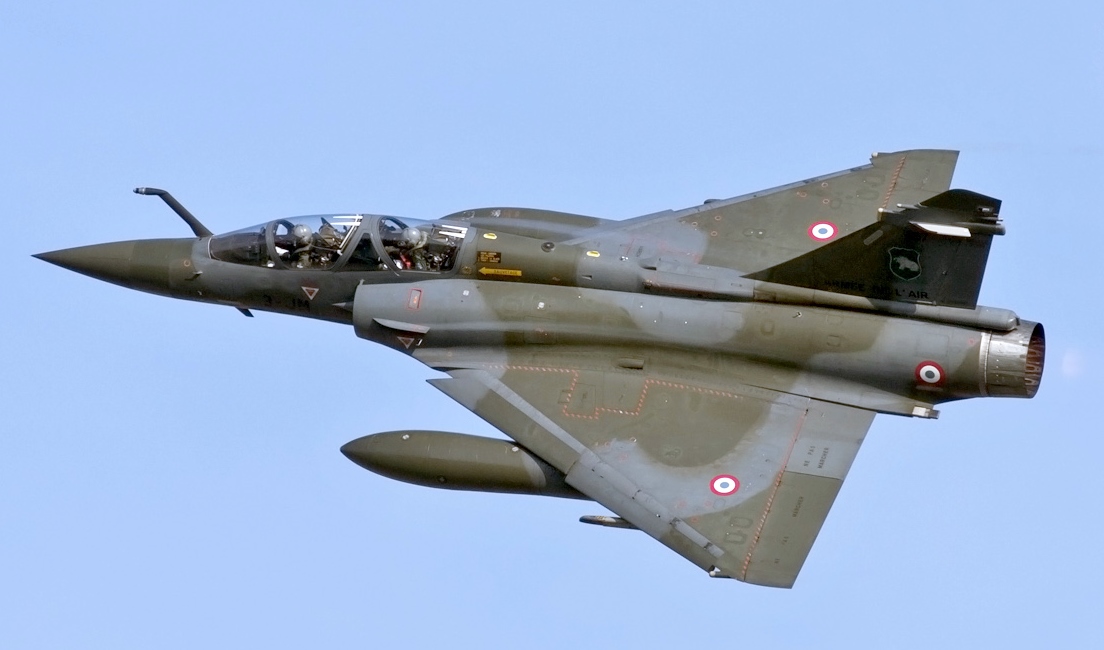 A fighter jet Mirage 2000D vanished from radars shortly before noon Wednesday.
The radar plot disappeared from the screens as it flew over the Jura mountains in the late morning.
UPDATE 6 French Air Force confirms death of pilot and weapon systems officer after crash of a Mirage 2000D yesterday.
UPDATE 5 Following the crash of a Mirage 2000-D yesterday in East of France, many debris have been found despite snow fall during the night but the pilots are still missing.

UPDATE 4 Crash site has been found but both pilots are still missing.
UPDATE 3 A helicopter is searching for the man and the woman – still missing.
UPDATE 2 Plane debris, a parachute and a map have been found.
UPDATE 1  Several witnesses have heard an explosion.
The sector concerned is East of France and on the border with Switzerland.
According to local media, two jets were on patrol this morning over the Jura mountains. One of them has not returned to Nancy-Ochey air base.
Amateur radio stations in the sector have been solicited. If the crew members have been ejected, they must have a radio and a beacon.
Police have launched a call for witnesses: "anyone with information about the eventual crash site or the pilots is asked to contact the gendarmerie by calling 17".