A repositioning flight of a Boeing 737MAX8 from Malaga to Stockholm landed at Paris-Vatry airport after the German authorities denied entry into their airspace.
A Norwegian Boeing 737MAX8 failed to reach its base in Stockholm and landed at Paris-Vatry airport. The aircraft was on a repositioning flight and had no passengers on board.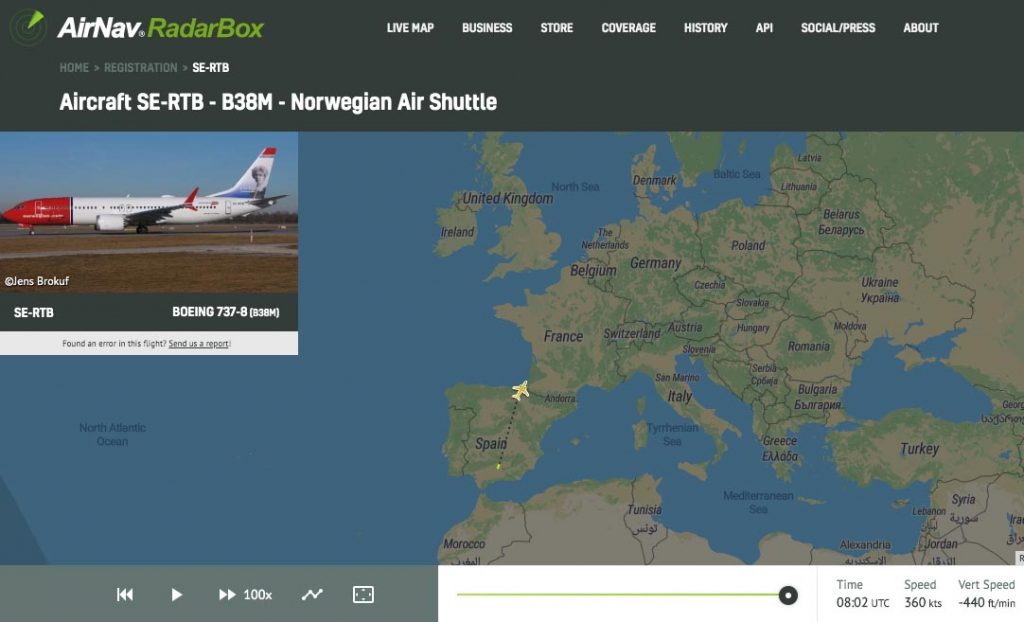 The aircraft (reg. SE-RTB) departing on June 11 from Malaga, Spain, began to circle near the German border before it was forced to change its route after the German authorities refused to allow it to enter its airspace.
The Boeing 737MAXs are prohibited to fly since the crash of a plane of Ethiopian Airlines. This disaster killed 157 people.
The crash of another Boeing 737MAX occurred on October 29th. The Lion Air aircraft crashed in the Java Sea, killing 189 people.
Despite the grounding of the entire fleet of 737MAX, some exceptions are possible. In this case, Norwegian claims to have been authorized by the European Aviation Safety Agency (EASA) to conduct a "repositioning flight" to join its base.
However, this authorization does not prevent European countries from denying access to their airspace.