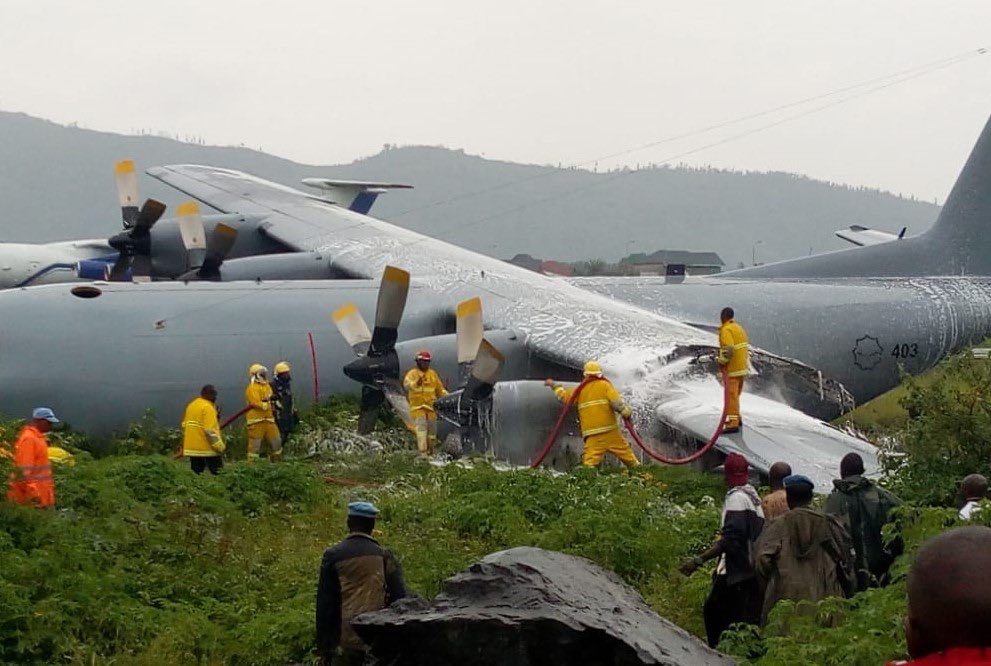 A C-130BZ Hercules transport aircraft of the South African Air Force (SAAF) has crash landed at Goma airport in the eastern Democratic Republic of Congo today.
The aircraft was transporting 59 passengers and eight crew members from the UN mission when its left engine caught fire upon landing, said Mathias Gillman, acting spokesperson for the UN MONUSCO mission.
Image shows one of the port engines on fire, with the blaze subsequently put out by firefighters.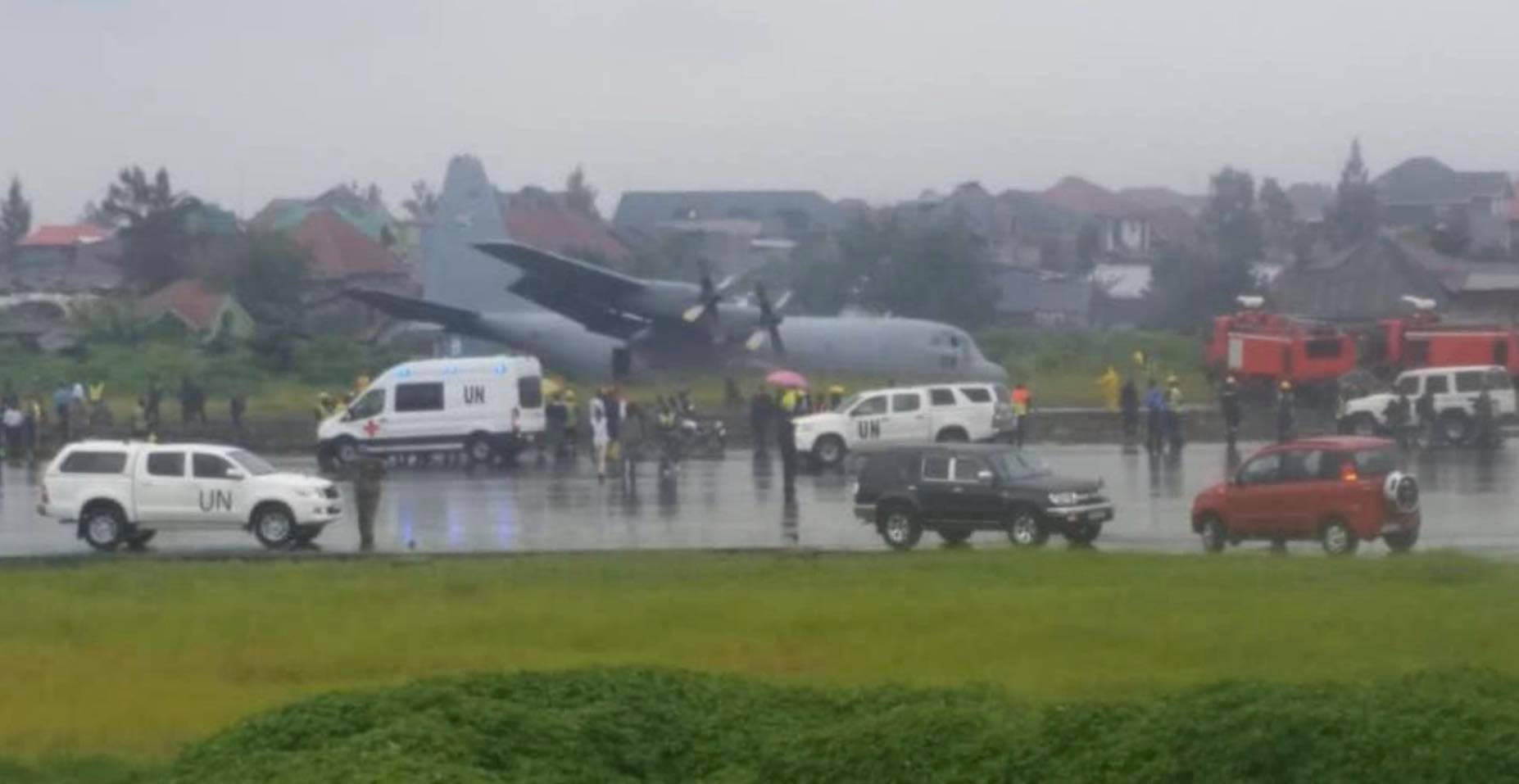 The aircraft was returning from the eastern Congo city of Beni, where it was providing logistical support to the South African contingent deployed in the region.
The C-130BZ that crashed at Goma is confirmed as serial 403. The left wing is extensively damaged, and there was a fire on engine 1.
The Hercules was built in 1963.