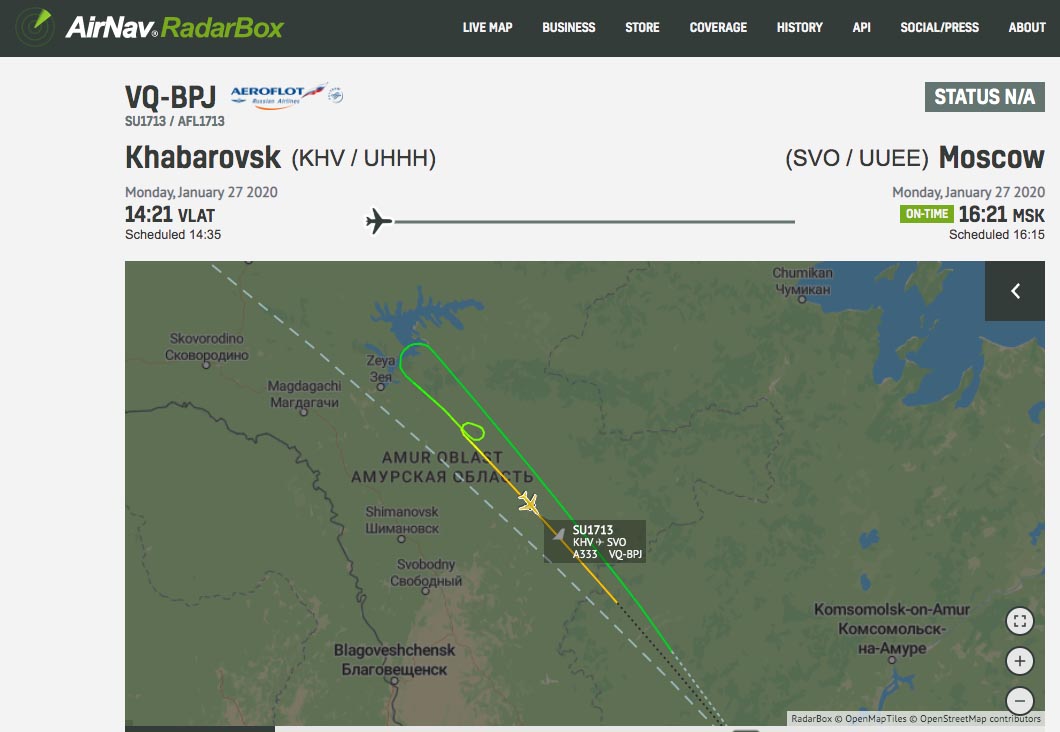 An Aeroflot flight that left Khabarovsk earlier in the day was due to fly to Moscow but was forced to return to the departure airport after receiving a bomb threat.
The Aeroflot A330-300 has successfully landed in Russia's Khabarovsk following reports of a bomb threat, emergency services reported on Monday. There have been no injuries, it added.
A representative from the departure airport said that the pilots were forced to fly the jet back to Khabarovsk after a message about a possible bomb threat.
Statement
"Flight 1713 left Khabarovsk on Monday afternoon. The crew received information about a threat after take-off and decided to return. All the emergency services have been placed on alert. There are 262 passengers and 10 crew members on board", the representative said.