Aeromexico aircraft received damage during takeoff from Chihuahua Airport.
Aeromexico Connect Embraer E-170 (reg. XA-SAC) suffered damage during takeoff from runway 18L at Chihuahua Airport (MMCU), Mexico.
The aircraft performing flight #AM2039 tookoff from Chihuahua at 18:56LT (GMT-6) on runway 18L to General Mariano Escobedo International Airport in Monterrey.
Tip of left wing impacted the asphalt surface. After take-off, the crew declared pan-pan and requested return, stabilizing the aircraft at 9,000 feet altitude. About twenty minutes after takeoff, the plane landed safely.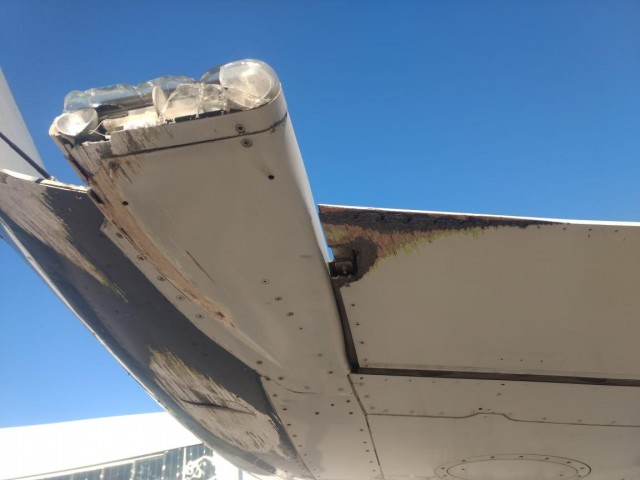 Once the aircraft on the ground, subsequent inspection revealed damage at the end of the left wing, close to the winglet.