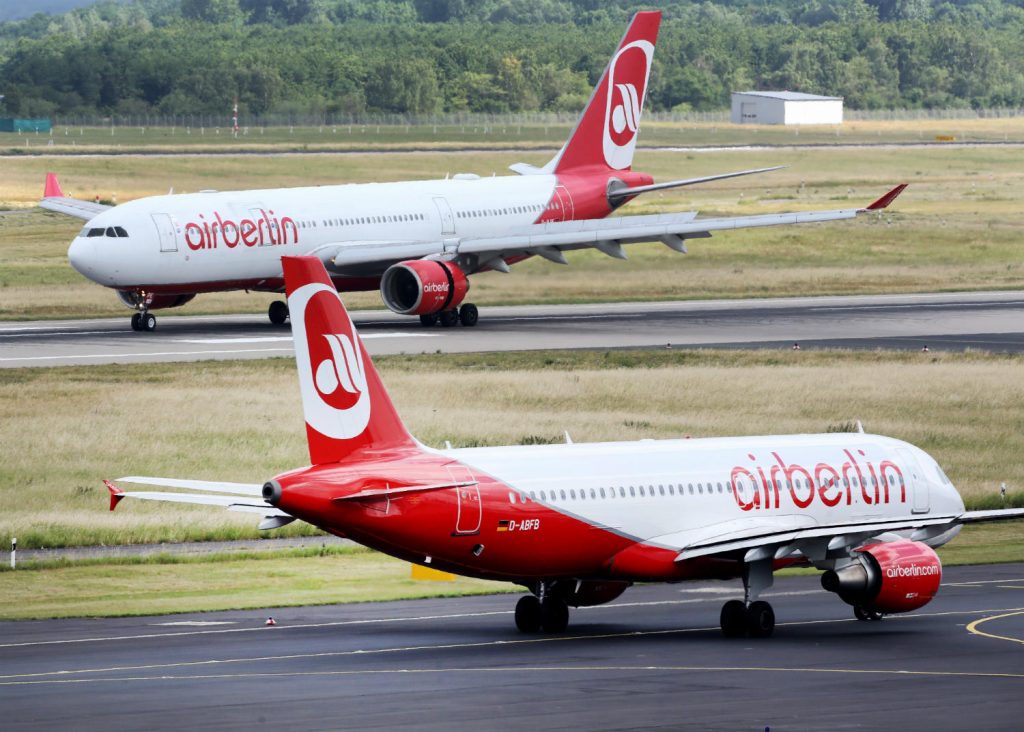 Insolvent Air Berlin said it has cancelled around 70 flights so far on Tuesday, affecting both its own operations and flights it carries out for Lufthansa's Eurowings, after pilots called in sick in unusually high numbers.
Departures information on Air Berlin's website showed flights cancelled from a range of German airports including Berlin Tegel, Duesseldorf, Hamburg and Cologne.
A spokesman for Eurowings, which leases 33 crewed planes from Air Berlin, said it also expected short-haul flight cancellations as a result of the sickness-related absences.
However, the budget carrier expects to carry out the majority of its 650 planned flights for today because it would take measures such as rebooking customers onto other flights or trains and using standby planes and crews.
The cancellations come as a deadline approaches for investors to bid for the assets of Germany's second largest airline, with Lufthansa (LHAG.DE) seen in pole position to acquire large parts of its rival.
By Reuters