An Air China Boeing 777-300 ended with front and main gears on the grass beneath taxiway "Uniform".
The Air China Boeing 777-300 (reg. B-2036) performed flight #CA965 from Beijing to Frankfurt when it needed to be repositioned on tow from north side to the south side of the airport for long term parking when the incident happend.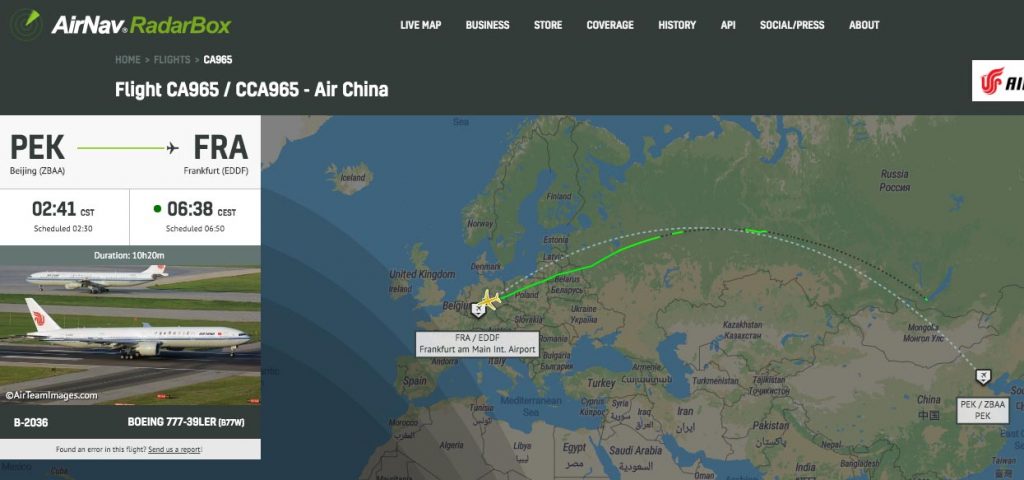 The incident is under to know if the tug driver had a medical problem or if the tug itself had a technical issue.
During its tow from the north side the tug driver request to stop for a minute, the reason for his request is unknown. He then resumed for about 2 km before sliding into the grass.
During this incident the tug driver was also hurt at his head badly and was taken to hospital.
The Boeing 777-300 (reg. B-2036) had to be towed back on pavement surface.