The subsidiary Joon to be absorbed by Air France.
Just 13 months after its launch by former Air France-KLM CEO Jean-Marc Janaillac and former Air France CEO Franck Terner, this low-cost Air France subsidiary will be stopped.
Joon will be absorbed by Air France. The airline and the brand will disappear. An agreement on the integration of the 600 Joon stewardesses and stewards within Air France has just been signed by Air France management and unions.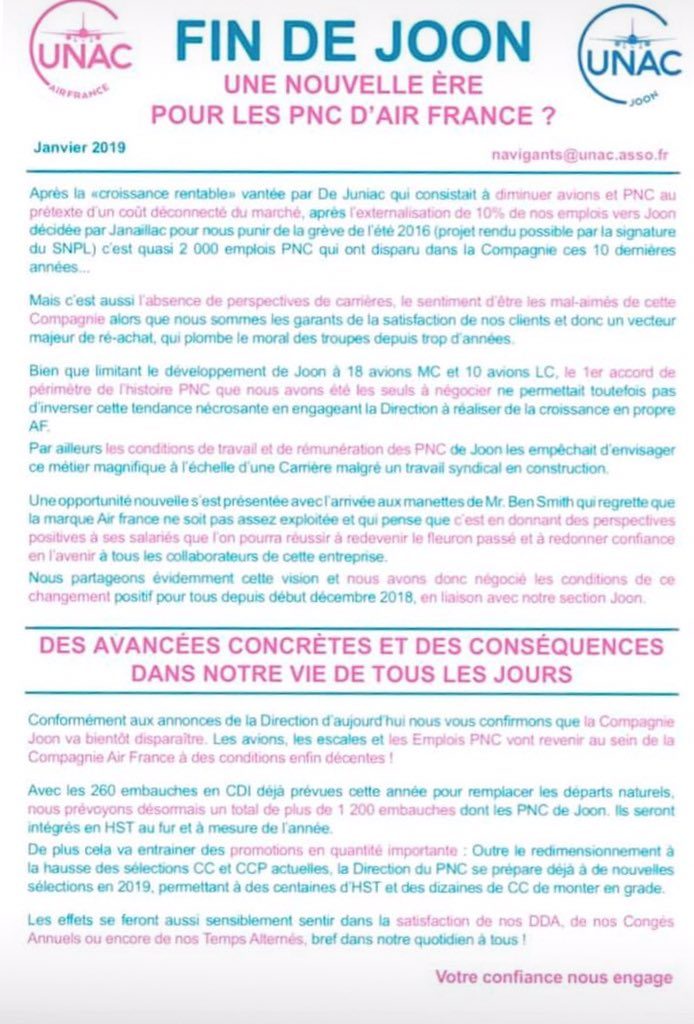 The flight attendants of Joon will enter the level of remuneration of Air France and will benefit working conditions in the parent company. This is a clear improvement for Joon's hostesses and stewards who complained about their low pay and hard working conditions.
About planes, Joon will stop using a fleet of seven A320, four A321 and four A340s.
After a year of operations, the business was profitable.