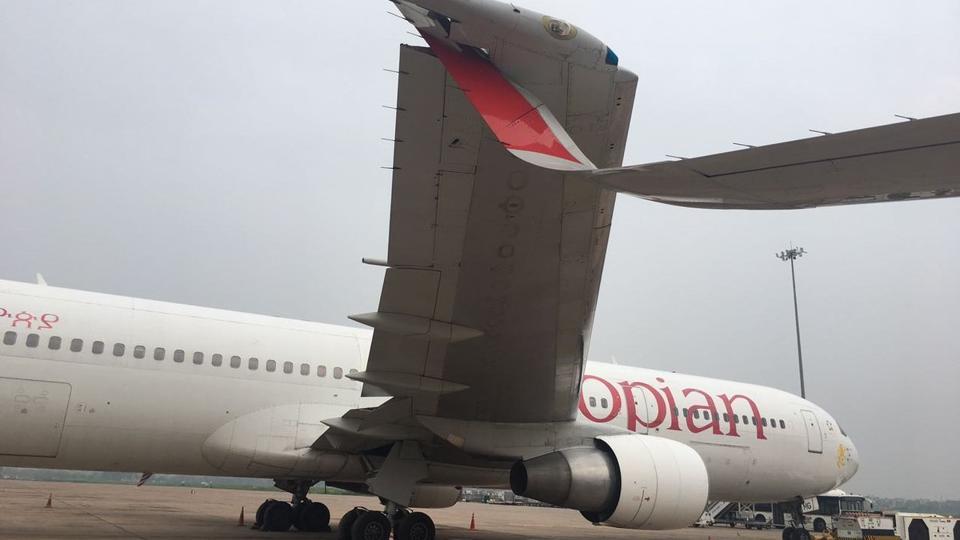 An Ethiopian airline plane hit the parked Air India plane at 2.25am on Wednesday.
The Ethiopian Airlines plane was parked at bay No. 87 and was being pushed back by tractor when the incident took place.
Luckily engine of both the aircraft were closed which minimised the damage. The Air India flight was parked at Bay No 86.
Ethiopian flight ET 687 was bound to Addis Ababa and scheduled to depart at 2.20am.
Due to collision of wings, Flight ET- 687 was cancelled and 196 passengers were de-boarded.
Ethiopian statement