A plane traveling from Indianapolis to New York City landed safely at LaGuardia Airport following a security incident.
Officials say the incident happened on American Eagle flight 4817 operating by Republic Airways.
UPDATE Pilot reported to tower of a passenger with what looked like an explosive device.
"American Eagle flight 4817, operated by Republic Airways with service from Indianapolis to New York (LGA) deplaned on the taxiway at LGA due to a potential security issue. The aircraft landed safely, and all customers deplaned without incident," American Airlines said in a statement.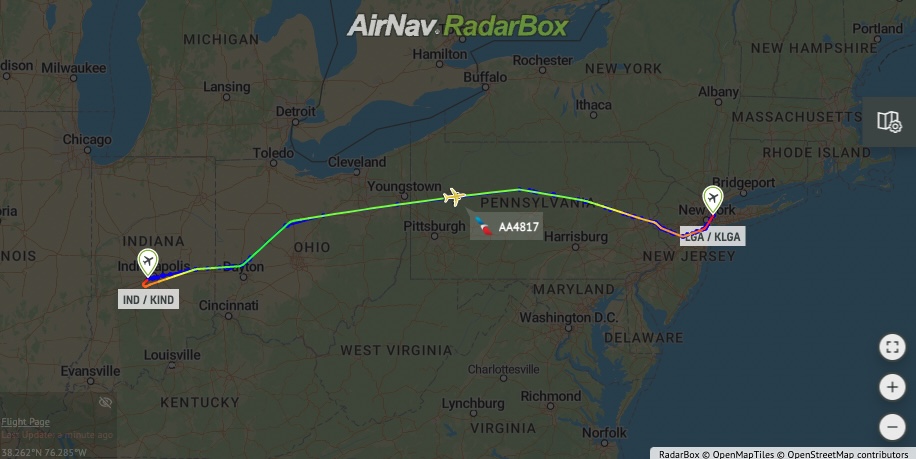 The Embraer 170 has landed at 14.55LT, inbound Indianapolis.
The incident is still unclear but passengers were deplaned on the tarmac and a man has been restrained.
So the end of our flight got interesting pic.twitter.com/gdJSUUG906

— Laura (@lbrgdl) October 9, 2021
There were no reported injuries to any passengers or crew members.