An air leak has been detected on the International Space Station in the American segment.
The three Expedition 63 crew members living aboard the International Space Station will spend the weekend inside the orbiting lab's Russian segment. Commander Chris Cassidy and his crewmates Ivan Vagner and Anatoly Ivanishin will stay in the Zvezda service module from Friday night into Sunday morning.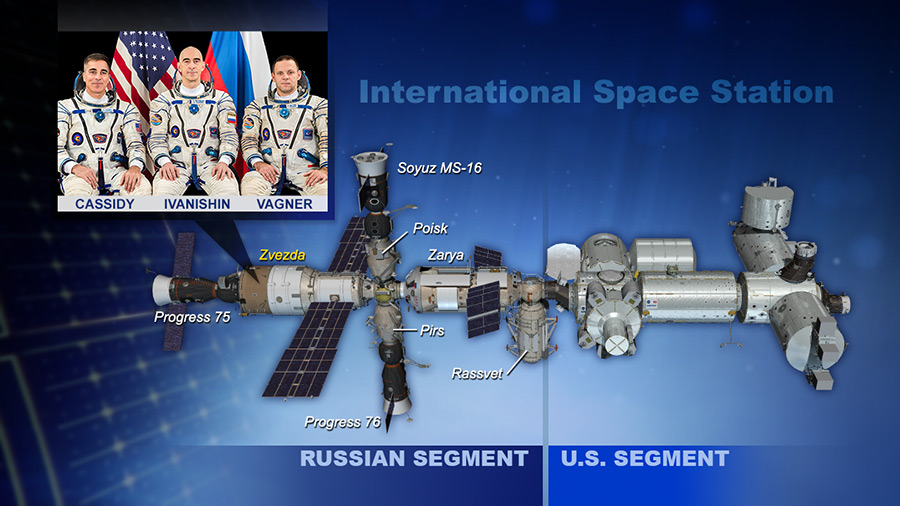 The station's atmosphere is maintained at pressure comfortable for the crew members, and a tiny bit of that air leaks over time, requiring routine repressurization from nitrogen tanks delivered on cargo resupply missions.
All the space station hatches will be closed this weekend so mission controllers can carefully monitor the air pressure in each module.