A plane has crashed in eastern Afghanistan, officials have said.
The aircraft came down in the Deh Yak district of Ghazni, to the south west of Kabul, a provincial spokesman told local media.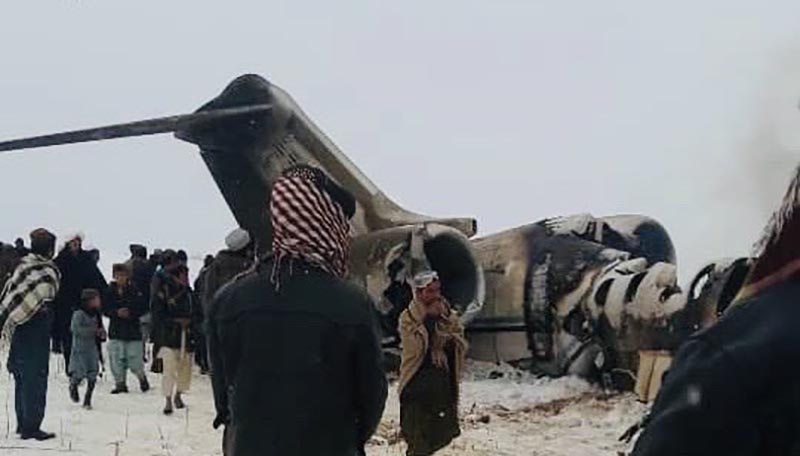 The crashed plane in the east of Afghanistan looks to be a Bombardier E-11A from the US Air Force.
Second Vice President Sarwar Danish also confirmed that a transport plane collapsed at around 1:30 p.m. (09:00 GMT) in Ghazni's Deh Yak district.
The plane was initially reported to have belonged to Ariana Airlines but they have now denied this.