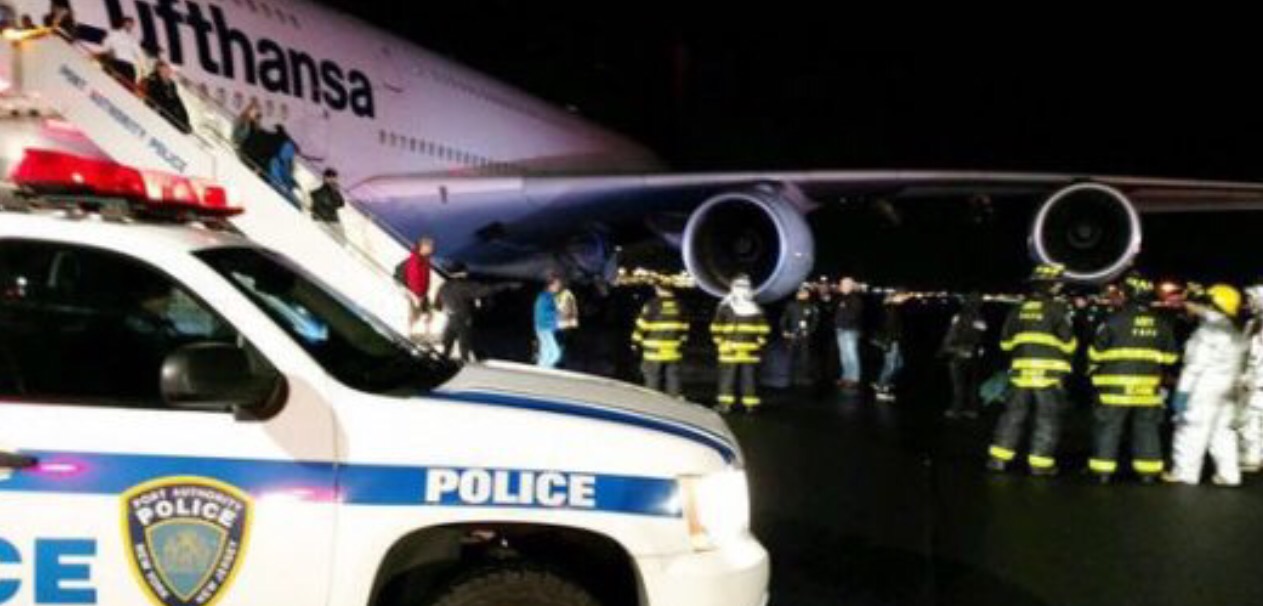 A bomb threat has forced a Frankfurt bound flight to make an emergency landing in New York tonight.
Lufthansa flight #LH441 was at 37,000 feet passing over New York from Houston when the Lufthansa headquarters recieved a bomb threat via phone.
The port authority and emergency services at John F. Kennedy Airport were notified immedietly.
At 19:00 CST, the pilot's of flight LH441 elected to make a rapid decent into New York's JFK airport.
The flight operated by an Airbus A380 landed safely in New York at 8:00pm.
Do you know more? Email [email protected]