Fighter jets were scrambled from several NATO countries as two Russian Air Force planes entered North Sea airspace.
At 07:10 UTC, two RAF KC2 Voyager were scrambled from RAF Brize Norton. Two RAF Typhoons were also scrambled from RAF Lossiemouth.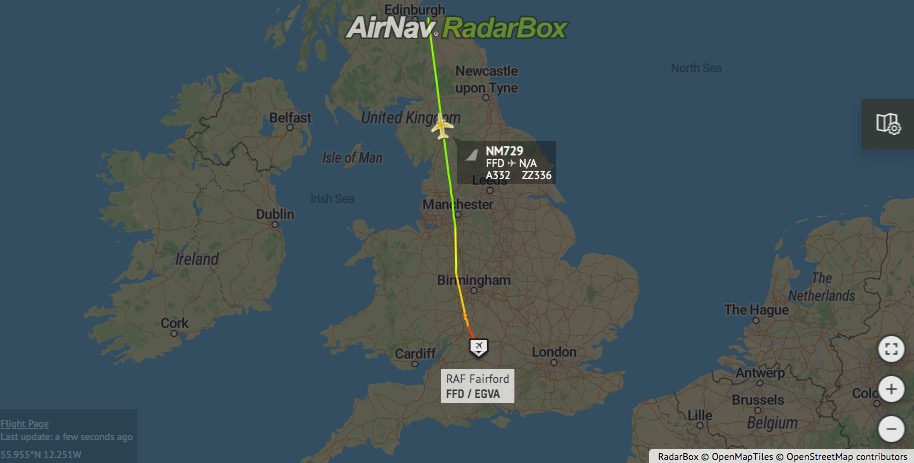 Two Belgian Air Force F-16s were scrambled by the Dutch Air Force. Dutch & Belgian airspace security is mutually organized.
The French Air Force also scrambled at least an Airbus  A330 MRTT & a Boeing E-3F in northern France.
The Belgium Air Force confirmed that the QRA today was two Tu-142's.