The nose cone of a Boeing 777-300ER has been damaged.
The flight #EK205 was forced to return to Milan, Italy after the plane suffered damages.
The Boeing 777-300ER (reg. A6-ECF) was forced to abort the climb at 20,225 ft when the aircraft entered a hail storm.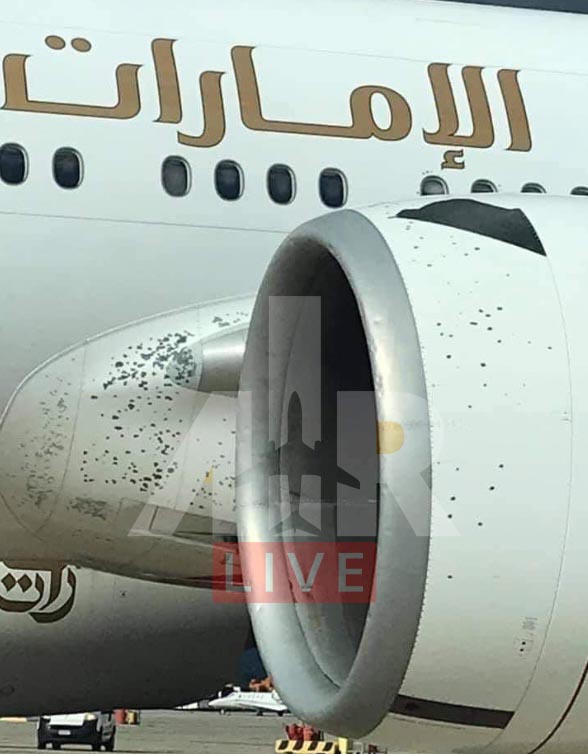 The nose cone and cockpit windshield have been damaged. The fuselage and engine also suffered hail impacts.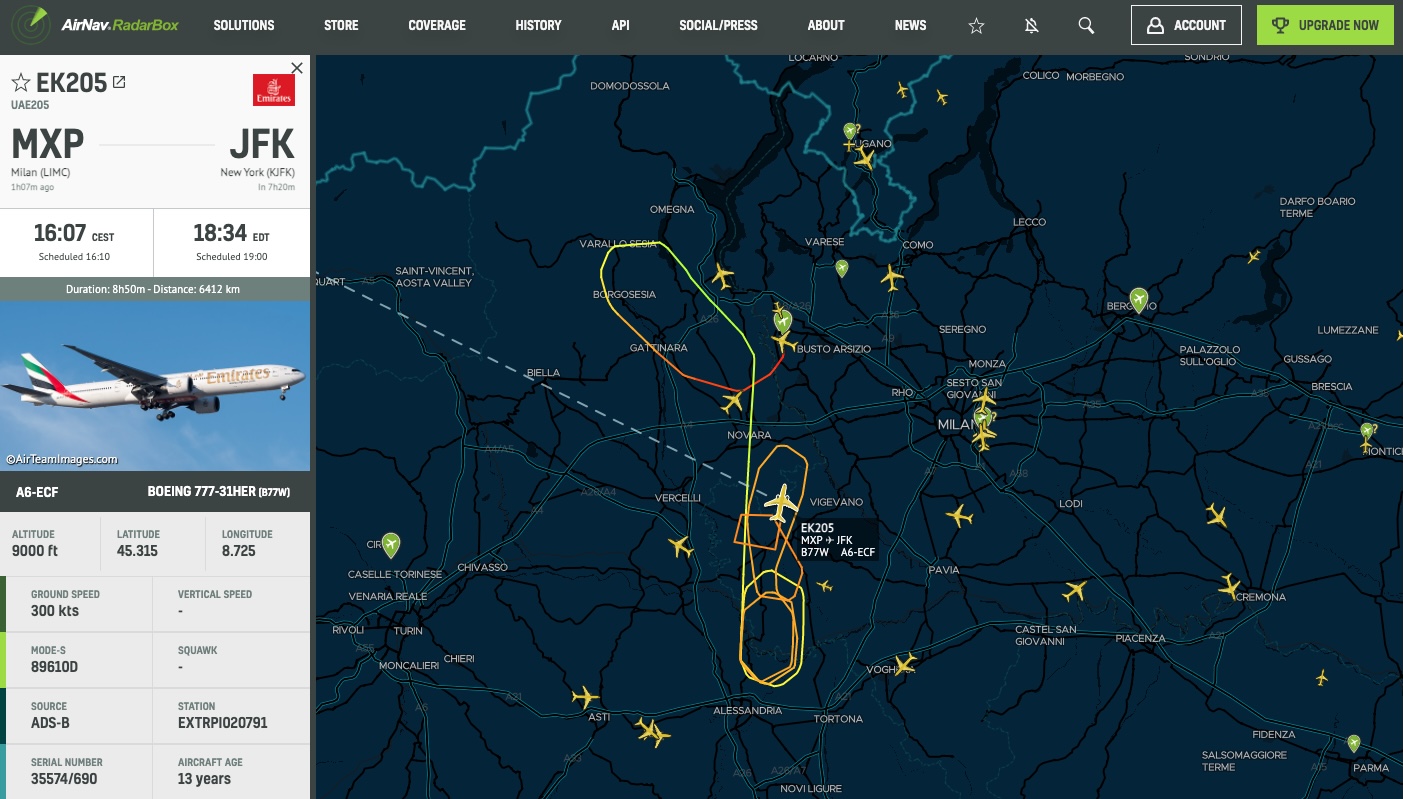 The plane took off from Milan at 16:23 (local time) to New York JFK and entered hold for almost 2 hours before a safe landing.