France's civil aviation authority said it had grounded a Ryanair plane yesterday at Bordeaux airport as part of a dispute over money which France says the airline owes.
Passengers were not allowed to board the plane and the aircraft was forced to remain on the tarmac.
French authorities said Ryanair had to pay back money it received in aids related to its activities at the regional Angouleme airport between 2008 and 2009.
Ryanair owed €525,000 to the department that it had received in aid when the company operated an Angoulême-London route. The European Commission ruled in 2014 that aid was illegal and ordered the airline to reimburse the department.
An appeal against the judgement was rejected by the tribunal administratif in the summer.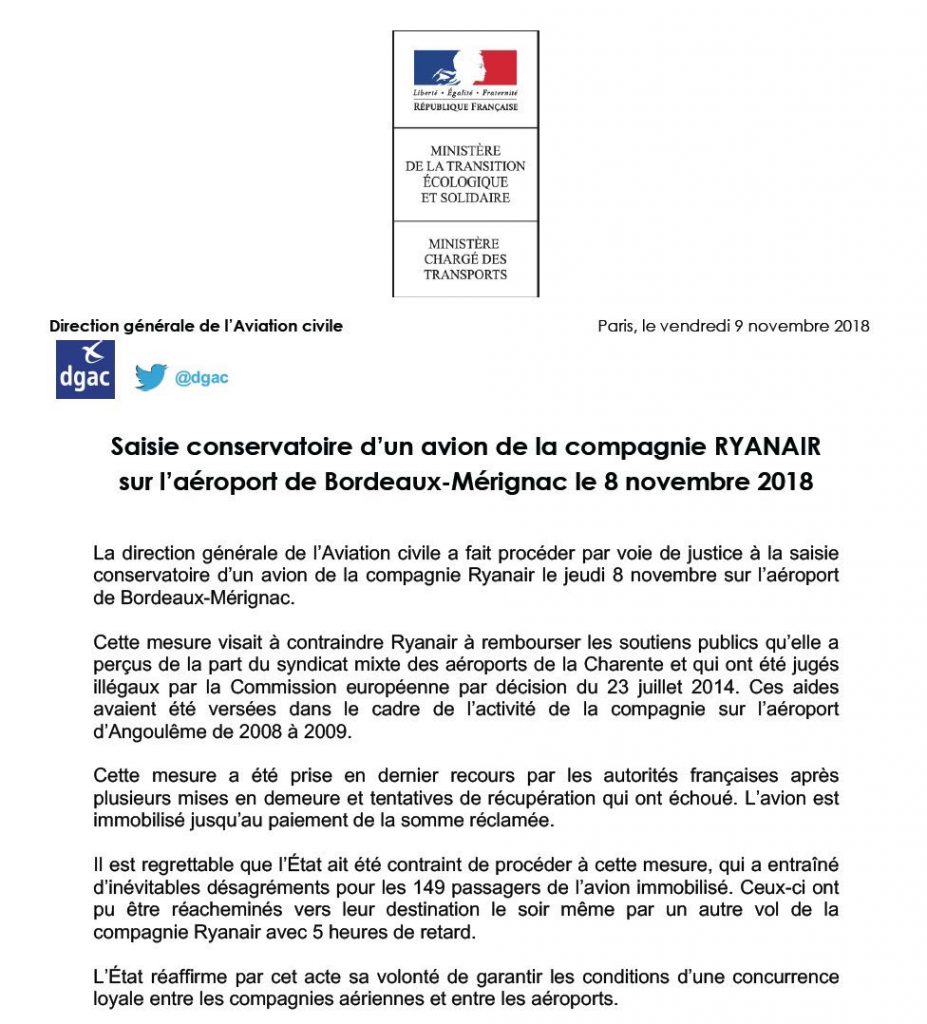 The 149 passengers due to get on the plane for a flight to London Stansted endured a five-hour delay before another Ryanair craft arrived to take them to their destination.