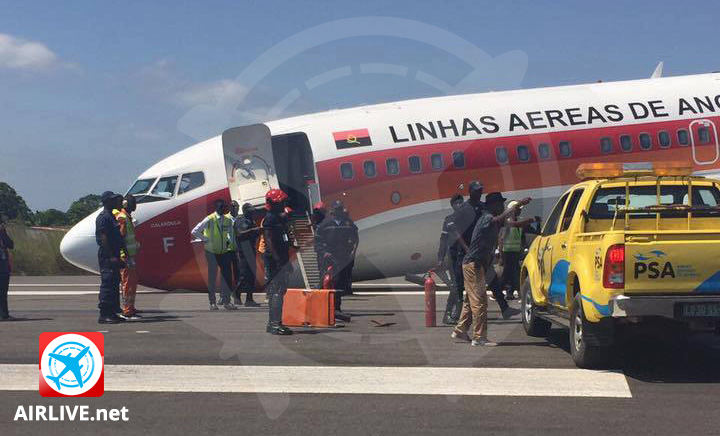 A Boeing 737-700 NG belonging to Linhas Aereas de Angloa suffered a serious incident at Sory, Angola.
During landing runway 24 at Soyo, Angola Sunday morning, the front gear collapsed. The flight #DT130 arrived from Luanda with 44 passengers on board.
A spokesperson for the airline reported that the crew were working the after landing checklist when they inadvertently raised the landing gear handle to the up position.
The passengers were safely disembarked.