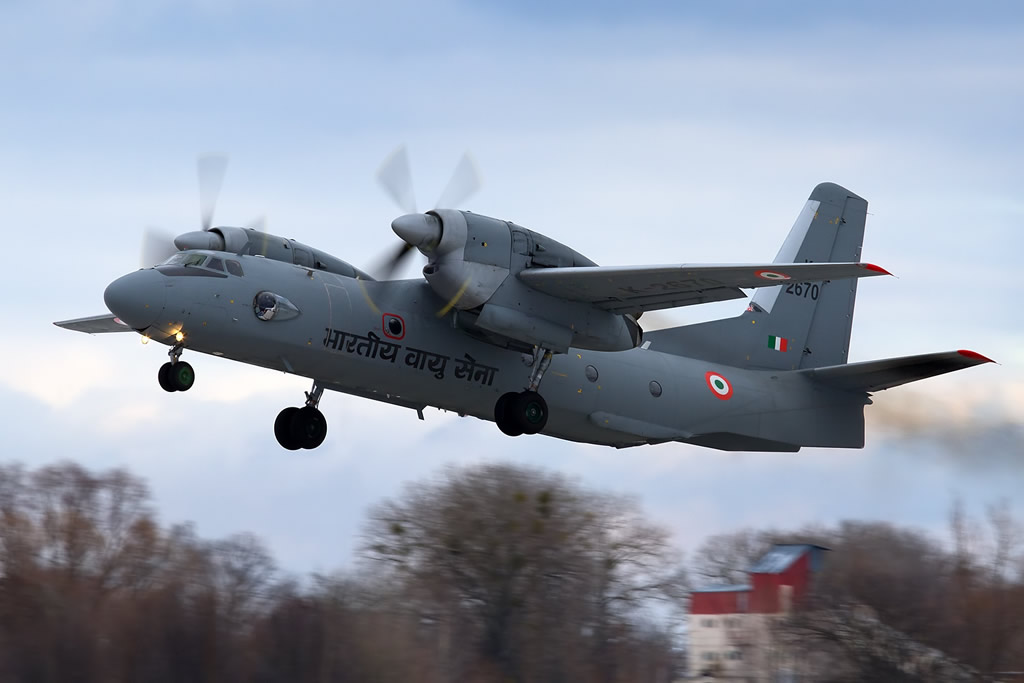 An Antonov An-32 of Indian Air force goes missing over Bay of Bengal.
Reload the page for updates…
UPDATE 8 An-32 was cruising at 23,000 feet.
UPDATE 7 Indian Navy ships departing Port Blair to hunt for missing Indian Air Force An-32.
UPDATE 6 Personnel on board missing Indian Force An-32 include 1 from Coast Guard, 11 navy personnel, 3 Air Force pilots & 2 from Andaman Command.
UPDATE 5 2 Navy aircraft (P-8I & Dornier) & 4 ships currently on hunt for missing IAF An-32. More to be deployed.

UPDATE 4 Last radar contact at 0846LT.
UPDATE 3 Flight destination was Port Blair. Take off at 0800LT. It was scheduled to land at 1130LT.
UPDATE 2 29 people on board.
UPDATE 1 The plane disappeared from radars minutes after takeoff from Chennai.