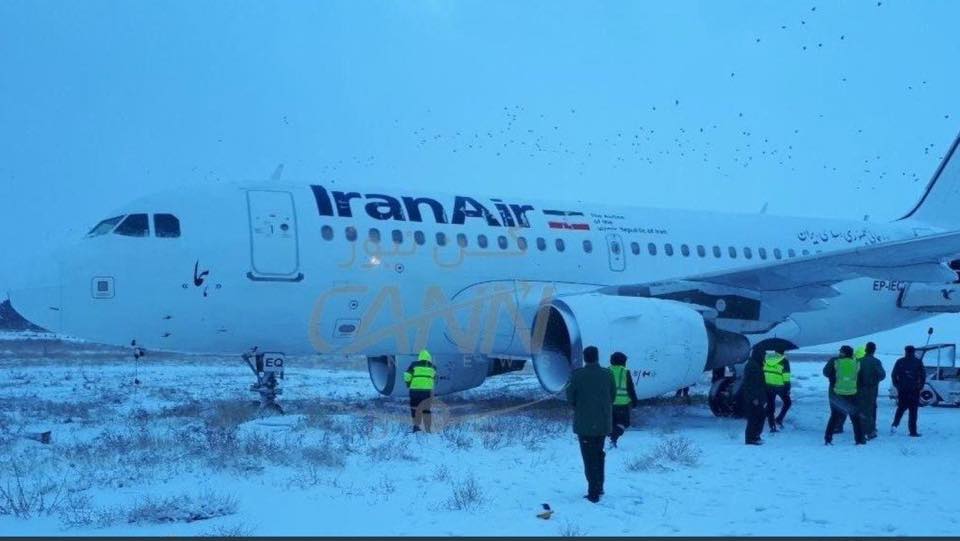 An Iran Air plane with 102 passengers and eight crew members on board skidded off the runway as it was landing at an airport in the western Iranian city of Kermanshah on Saturday, Iran's Civil Aviation Organisation said.
The Airbus A319 (reg. EP-IEQ) flight #IR283 from Tehran ended up in snow after a runway excursion on landing at Kermanshah Airport.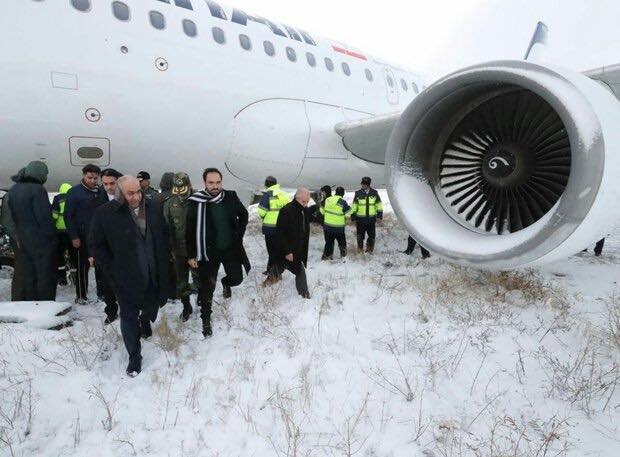 This Airbus-319 belongs to the carrier Iran Air of the Islamic Republic of Iran. After take-off from Mehrabad Airport in Tehran, it skidded off the runway today at around 06:00 [03:30 GMT] as it was landing at Kermanshah Airport due to some issues with its front wheel", spokesman Reza Jafar Zade said, as quoted by the Mehr news agency.