A Jetstar flight travelling from Brisbane to Mackay in north Queensland has been forced to make an emergency landing in Rockhampton.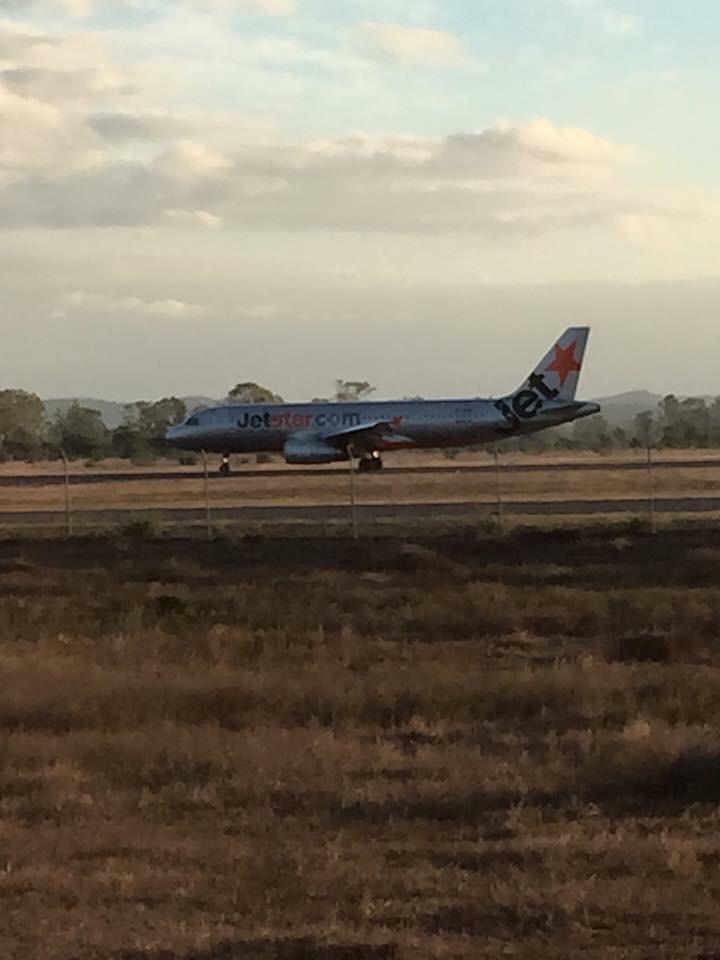 The Jetstar A320 in Rockhampton (Twitter: @cqplanespotting)


The A320 jet landed at Rockhampton Airport just before 5:00pm on Monday amid concern over reports of fumes in the cabin.
One passenger who was on board told the ABC emergency crews assisted passengers off the plane and into the airport terminal.
"As we were getting off the plane, three or four dudes in like yellow fire suits with oxygen got on as we got off," he said.
"We just basically got told that we had to land early in Rocky instead of Mackay.
"We just came through security and we're seeing to wait what happens now."
The airport is under the control of Rockhampton Regional Council.
Airport spokesman Neil Fisher said pilots made an emergency landing after noticing fumes in the cabin.
He said the plane landed safely and passengers and crew were assisted inside the terminal by airport fire crews.
But it could take several hours before the passengers are able to continue their journey to Mackay.
It is understood the airline is investigating what caused the fumes.
By Josh Bavas