In a twitter statement the airport has said
We have currently suspended all departures and arrivals for a short period of time, whilst we are in the process of clearing both runways of snow so we can resume operations as quickly as possible.The safety and security of all of our passengers is of paramount importance and we ask for them to come to the airport as normal but to check with their airline for any further update.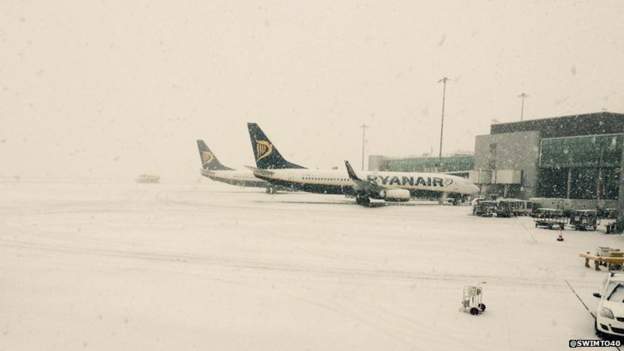 It has already caused a number of flights to be cancelled and diverted and people are being advised to check the website of their airline.
Many flights have been either delayed, cancelled or diverted to neighbouring airports.