A Myanmar military plane is missing. According to Army chief and airport, 116 people were on board.
Please, reload the page for updates…
UPDATE Thursday 0430 UTC Myanmar Chief of Defense reports bodies and debris have been found in the sea off Myanmar near where the Y-8 plane went missing. The bodies were of a man, a woman and a child.
UPDATE 1236 UTC The Shaanxi Y-8 took off at 1306 local time from the town of 

Myeik.

UPDATE 1235 UTC 6 ships & 3 planes sent for search and rescue operations for crashed plane.
UPDATE 1225 UTC Official says debris from Myanmar military plane found in Andaman Sea.
UPDATE 1143 UTC Search operation for missing military plane has been underway for a couple of hours.
UPDATE 1140 UTC According to sources, the missing Myanmar military plane is a Chinese built Shaanxi Y-8.

UPDATE 1115 UTC The plane was carrying 106 military personnel & family members plus 14 cabin crew.
UPDATE 1110 UTC The plane was flying from southern city of Myeik and Yangon.
"Communication was lost suddenly at about 1:35 pm [07:05 GMT] when it reached about 20 miles west of Dawei town," the commander-in-chief's office said in a statement, adding search and rescue was ongoing.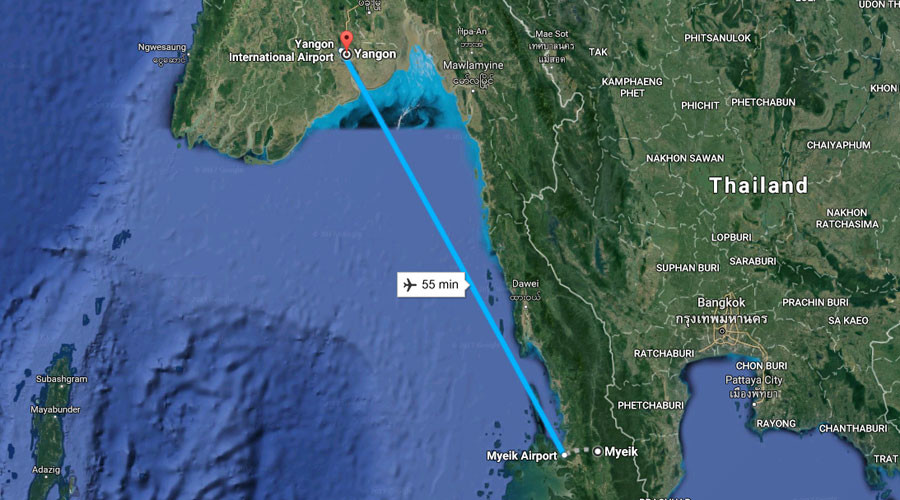 The Shaanxi Y-8 or Yunshuji-8 aircraft is a medium size medium range transport aircraft produced by Shaanxi Aircraft Corporation in China, based on the Soviet Antonov An-12.