The nose gear of PAL Airlines Bombardier Dash 8-300 operated by regional Canadian carrier  collapsed during landing at Stephenville airport.
PAL Airlines flight 1922, a Dash 8 aircraft, en route to Deer Lake –  with 47 passengers and four crew onboard – had an indication of a potential nose landing gear issue.
The crew followed prescribed procedures including a flyby of the Deer Lake control tower for a visual indication of the nose gear position.
With adverse weather in Deer Lake, the Dash 8-300 has (reg. C-FPAE) proceeded to Stephenville for landing as the nose gear could not be confirmed as locked.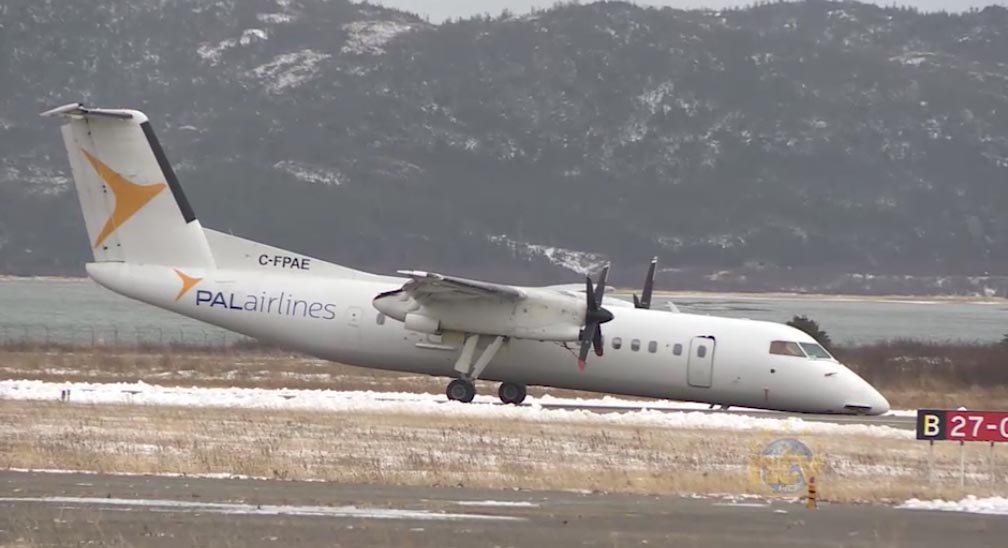 Stephenville Airport rescue vehicles met the aircraft on landing. The aircraft landed without the nose gear locked in position and came to a stop on the runway.
There were no injuries to passengers or crew. Passengers were transported to the terminal via ground vehicles.