A 48 year old man from Lincolnshire, who was the only person on board, has died in a helicopter crash on the Isle of Man during high winds.
The helicopter that was privately owned came down at about 9am this morning (6th June).
It is known that the man had just dropped off two passengers before the crash in the Baldwin Valley.
The family of the man have been informed.
Police say the man of the aircraft suffered fatal injuries and was pronounced dead at the scene
Also the annual TT motorbike racing festival was due to start this weekend but was delayed by the winds.
Insp Derek Flint said: "He has now been taken from the scene, which will now be preserved for the arrival of the inspectors from the Air Accidents Investigations Branch who should arrive later this evening.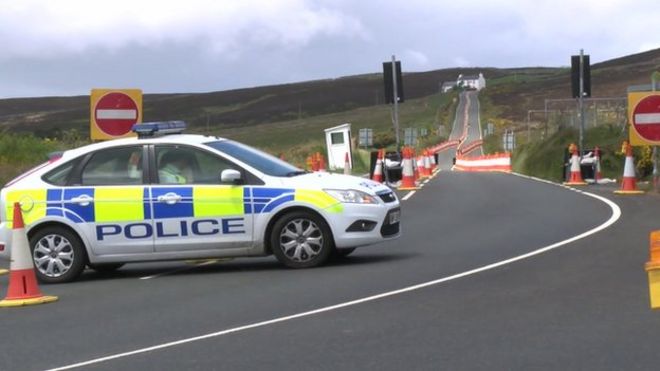 Mountain Road has been closed between Ramsey and Creg Ny Baa until further notice while the cause of the crash is being investigated by police