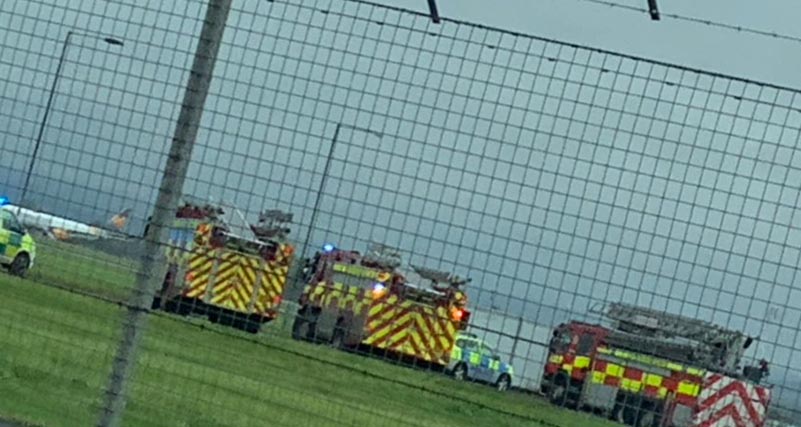 Passengers and staff have reportedly been evacuated from Glasgow Airport as an incident continues to unfold.
Reports online suggest that dozens of emergency services vehicles, including police and ambulance staff are on site and attending to a grounded plane.
UPDATE The suspected package was leaking dry ice surrounding a consignment of vaccines in glass tubes. The vaccines were not affected
UPDATE Emergency operation has been stood down after the package on a KLM flight was declared safe.
UPDATE Enquiries are ongoing to determine the content of the package and the aircraft has been cordoned off pending the outcome of the investigation.
UPDATE A 200m exclusion zone has reportedly been set up around the KLM plane.
UPDATE Emergency services were called to the scene after concerns were raised about a piece of cargo on an arriving KLM flight.
UPDATE Part of the international terminal has been evacuated and closed off.
🎥 I am at Glasgow Airport where there is an emergency response is responding to an ongoing incident. More via @TheEveningTimes pic.twitter.com/KVAKCOf5va

— Stacey Mullen (@journostacey) October 4, 2019
A spokesman for the airport said the alarm was raised shortly after 10:00 and the aircraft had been cordoned off while investigations were carried out.