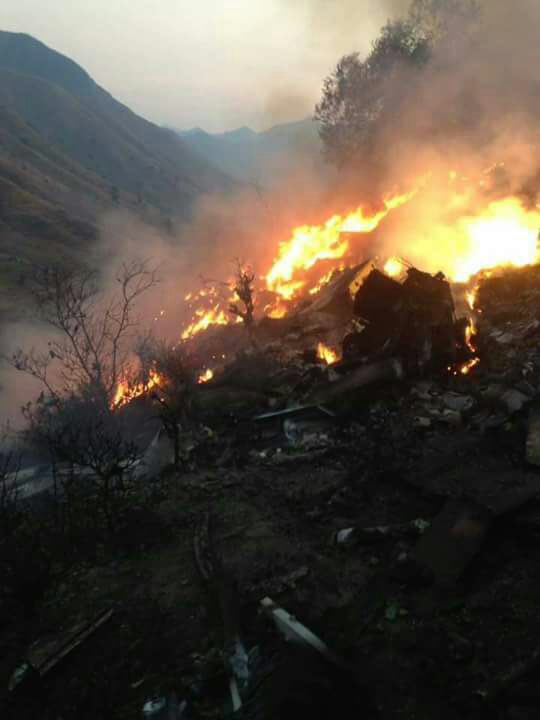 According to Civil Aviation Authority's spokesman, the flight #PK661 was on its way from Chitral to Islamabad when it lost connection with the control tower at 1620 LT today.
Please, reload the page for updates…
UPDATE 1440 UTC 21 bodies recovered from scene of Pakistan plane crash, military says.
UPDATE 1432 UTC  First video following PIA ATR-42 #PK661 crash.


#PK661 pic.twitter.com/a5FC1TU5mc

— Umair Ali Khan (@engrumair1988) December 7, 2016

UPDATE 1357 UTC Captain name was Alehyar Janjua. Here is his video of landing Chitral, Pakistan on board the ATR-42.

UPDATE 1344 UTC The ATR-42 aircraft reg. AP-BHO was "nearly 10 years old" and already involved in an incident during landing at Lahore in 2009. Nose and main landing gear collapsed during landing.

UPDATE 1335 UTC PIA Spokesman said "A distress call was sent to the control tower".
UPDATE 1320 UTC Confirmation flight #PK661 crashed;

UPDATE 1222 UTC Pakistan International Airlines confirms plane is missing after takeoff.
UPDATE 1210 UTC Flight #PK661 was carrying around 40 persons.
The CAA spokesman said the plane was scheduled to land at Islamabad airport; hence, the information is being gathered if the plane was crashed.
According to police sources, Rescue teams have been dispatched.
The sources said the ill-fated plane has crashed in a suburban area of Havilian.