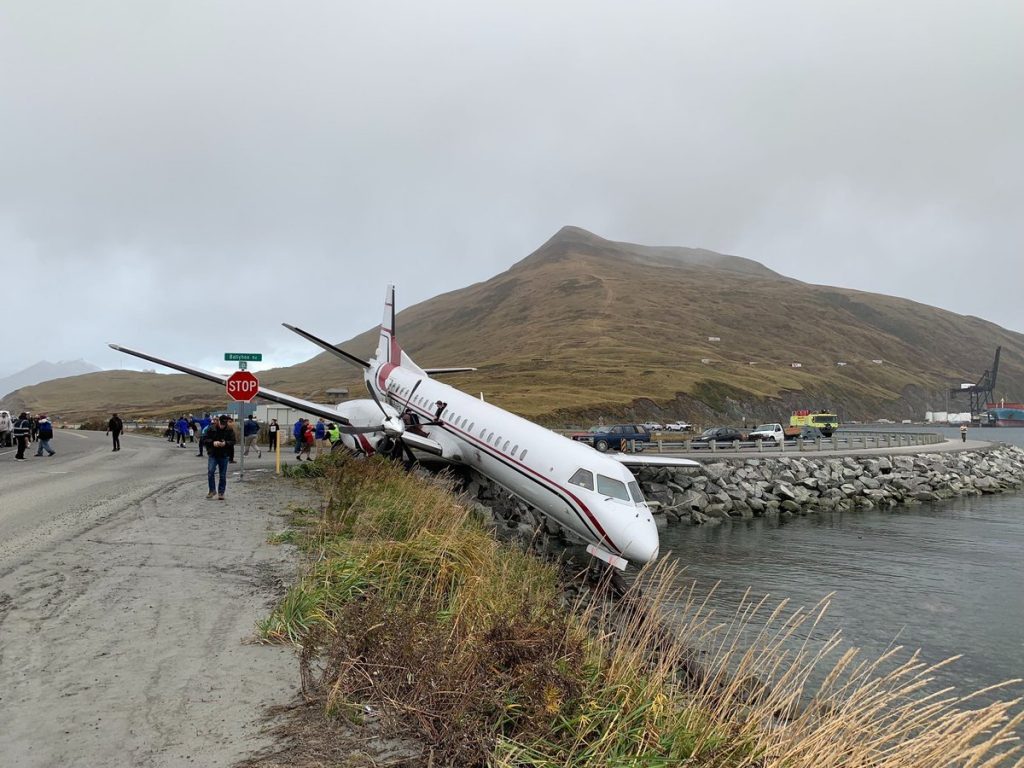 A Saab 2000 carrying 38 passengers, including a high school swim team, went off the runway while landing Thursday at a small Alaska community on the Bering Sea.
The extent of injuries was not known, but a school official said the swim team was fine and eating pizza shortly after the incident about 5 p.m. Thursday at the airport in Unalaska in the Aleutian Islands. Unalaska is home to Dutch Harbor, one of the nation's busiest fishing ports.
UPDATE A passenger, 38, of Washington state, died as a result of the crash-landing, Alaska State Troopers said.
A Saab 2000 operated by Pen Air, went off the end of the runway under unknown circumstances, Federal Aviation Administration spokesman Allen Kenitzer said in an email to The Associated Press.
The plane was carrying members of a high school swimming team from Cordova.
Flight #AS3296 was carrying 42 people (39+3) of which ten were treated for minor injuries. Two of them have received critical injuries.
Local weather at the time consisted of rain and gusty winds.