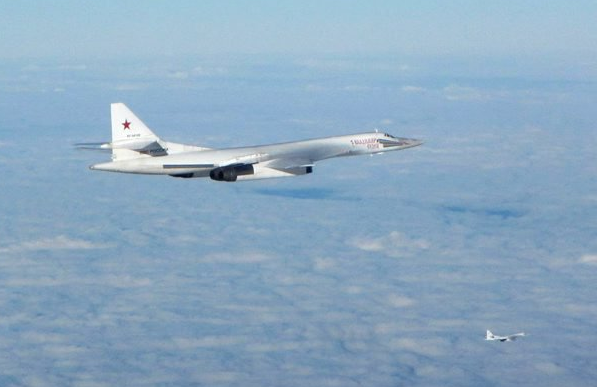 Two Russian bombers were obviously flying over the coast of Europe today.
The alert was given at 0600 UTC by NATO Operations Center in Germany when 6 Russian planes were moving near the Norwegian coast. 4 of the 6 planes then turned around to Russia and 2 Russian bombers continued their flight to the United Kingdom.
Two Typhoon Eurofighter intercepted the Tu-160 Blackjack at the west of Ireland.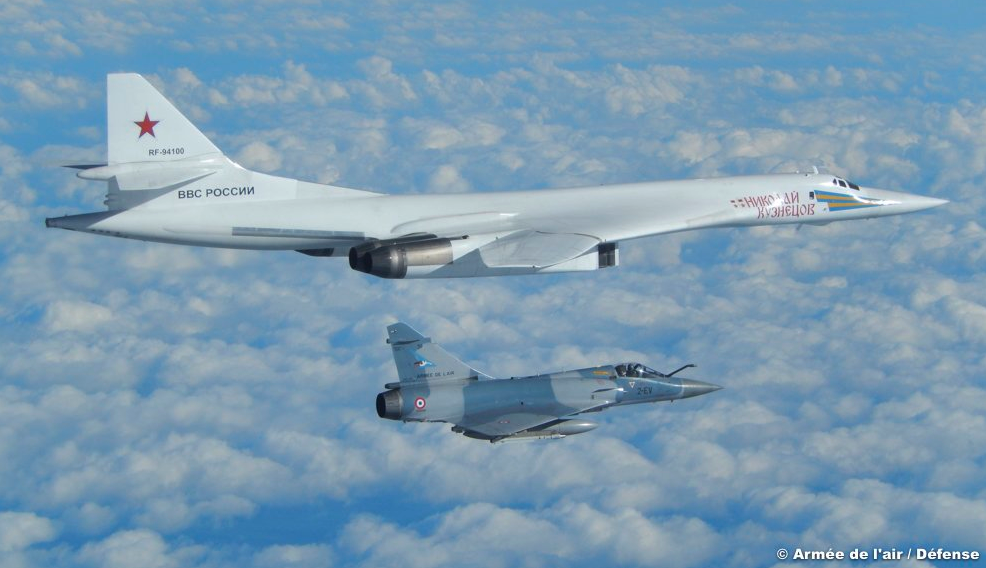 At 0630 UTC, French Air Force deployed an E-3F to track Russian bombers and also a C-135 tanker at 1000 UTC.
At around 1130 UTC 2 Mirage 2000-5 took off from Lorient to intercept the Blackjacks. 1 Rafale from Saint Dizier air base also joined the formation for an interception at 1200 UTC.
Heading to south, Spanish fighter F-18 also intercepted the Russian bombers before they turned back to Russia.
1014 UTC Two Russian bombers estimated position was between the Faroe Islands and Shetland Islands then headed south westerly direction at FL280 in a loose formation.
1113 UTC Two RAF Typhoons were scrambled from Coningsby.
1349 UTC Russian bombers were estimated to be over the Celtic Sea heading north west.
1418 UTC Russian bombers now passing the west coast of Ireland again heading north
1420 UTC RAF Typhoon scrambled from Lossiemouth.
1014z: Two Russian bombers estimated position to be between the Faroe Islands and Shetland Islands

— Mil Radar (@MIL_Radar) February 9, 2017