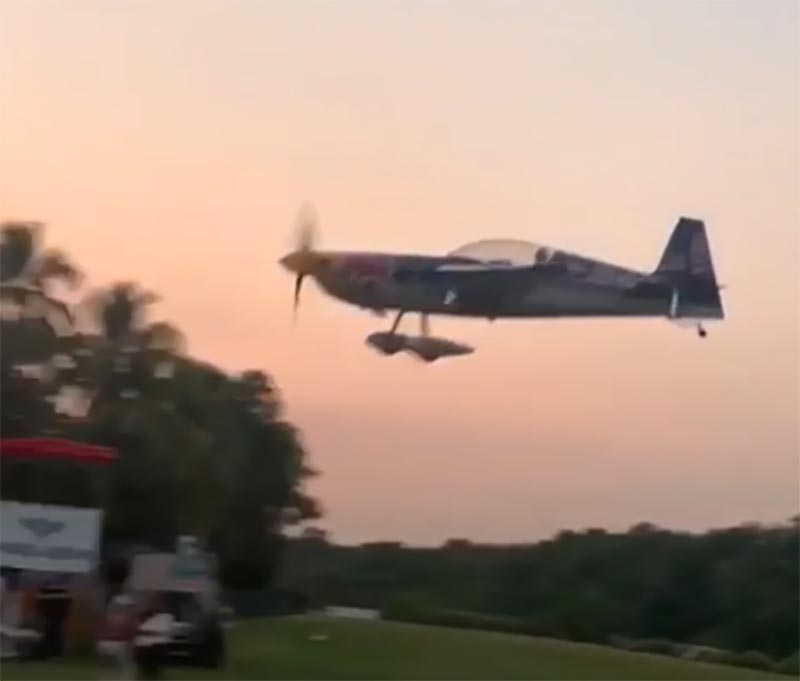 A Red Bull aerobatic plane has crashed this Friday southern Guatemala that killed at least three other people, official sources said.
The plane has hit the ground in the southern department of Escuintla , in the municipality of Iztapa, about 110 kilometers south of Guatemala City, according to the Firefighters.
The pilot Steven Andelin and two US citizens on the ground have died.
The plane began to descend vertically. A few meters from the ground, the aircraft tried to straighten the course but finally crashed into the ground over several people watching the show. It rushed to a small water channel after crashing to the ground , according to the videos released.
The pilot performed a training flight for a private event scheduled for tomorrow by the Aeroclub of Guatemala, called "Show Iztapa LXV Anniversary".
The plane was piloted by American Steve Andelin, who is part of the air team called Chambills, sponsored by Red Bull.