A Chinese Air force Su-35 has crashed. Reports claimed it has been shot by Taiwan air defence system.
The CCP's People's Liberation Army Sukai 35 fighter plane crashed in Guangxi. Reports claimed that the fighter jet was flying over the Taiwan Strait and the South China Sea.
A video shows multiple flames and dark smoke claimed to be of Chinese jet. And in a second video which surfaced on social showed a Chinese PLAAF pilot severely injured and resting on a stretcher motionless.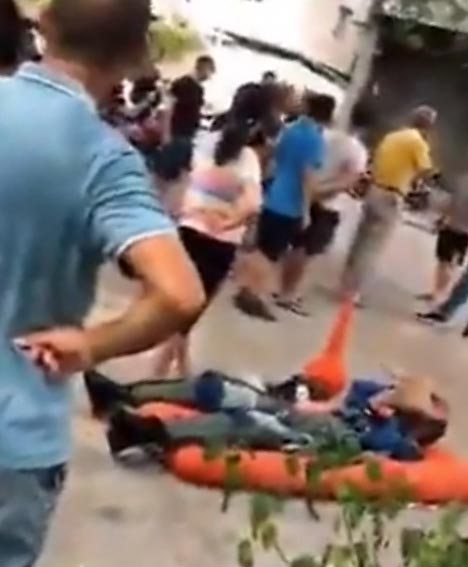 Reports claimed the Jet have transgressed into the Taiwanese airspace in Taiwan strait. However, Taiwan Ministry of Defense denied the shut down of the fighter Jet: The Air Force solemnly refuted the information.