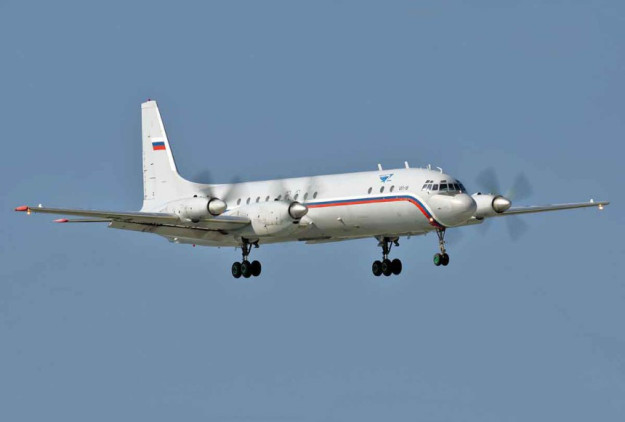 Russian defense ministry Ilyushin Il-18 aircraft with 32 passengers and seven crew members onboard, has crashed in the Bulunsky district of Siberia's Yakutia, 27 kilometers from the Tiksi village.
Reload the page for updates…
UPDATE 0700 UTC At least 30 people taken to hospital.
UPDATE 0610 UTC Russian defense ministry says sat least 16 people seriously injured, all passengers are alive.
UPDATE 0550 UTC Reports put the number of survivors at least five.
An evacuation of the victims is ongoing. Yakutia's government has confirmed the crash.
Nearly 100 servicemen and two Mil Mi-8 helicopters are working at the Ilyushin Il-18 emergency landing site in Yakutia, a source in the regional emergency services told TASS:
"The search and rescue operation involves about 100 servicemen and two Mi-8 helicopters from the Tiksi airbase. The crash landing site has been found, it is located some 30 kilometers from the village of Tiksi."
Survivors in the emergency landing of the Il-18 plane in Yakutia have been taken to a hospital in the Tiksi village, a local law enforcement source stressed.
"The survivors in the plane's crash that occurred at 12:07 local time some 27 km from the Tiksi village have been taken to a regional hospital of the village," the source said.
Seven crew members and 32 passengers – a rotating team of officers – were onboard the plane.
Source TASS