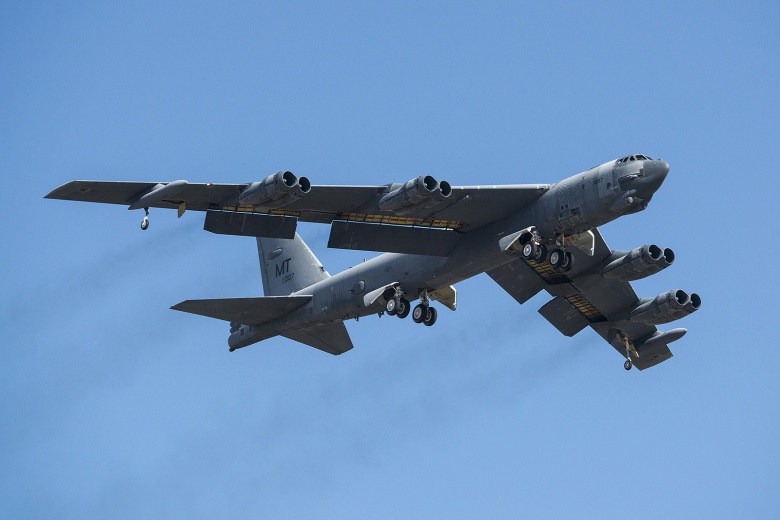 A Russian Su-27 fighter jet was scrambled to intercept a US B-52 strategic bomber over the Baltic Sea.
The American strategic bomber was flying along the Russian border, the Russian Defense Ministry reports.
Russia's air defense detected the aircraft on Tuesday morning at around 7:00 GMT, the statement said.
The Su-27 of the Russian Baltic Fleet was deployed in response and shadowed the American aircraft after identifying it, as the bomber was flying in neutral airspace over the Baltic Sea along the border, the ministry said.