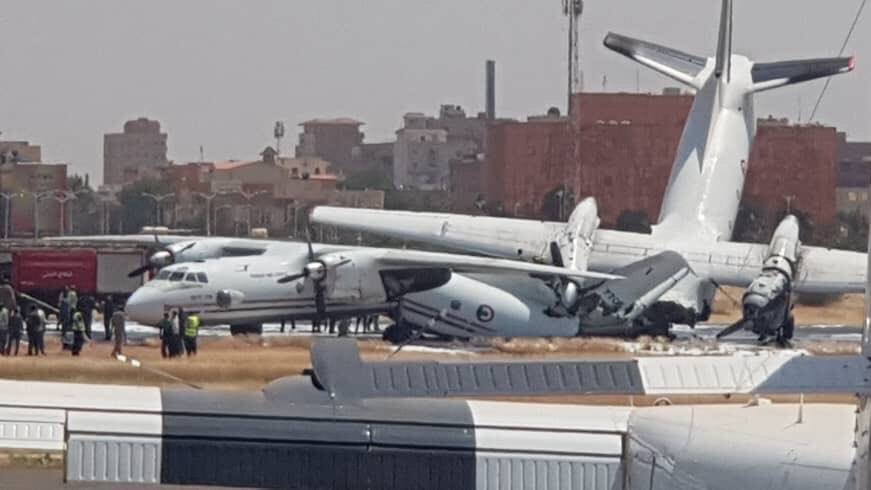 Two military Antonov An-30 and An-32 have been destroyed in a ground collision on the runway at Khartoum Intl Airport, Sudan.
The airport was closed until further notice.
No information about casualties yet.
CCTV footage shows the An-32 struck the tail of the preceding An-26 on runway 18 at Khartoum Airport.