A United Airlines aircraft reported fire at the rear of the plane after landing at Boston Logan Airport.
United Airlines flight #UA107 from Munich to Washington Dulles was diverted to Boston.
According to first reports, the fire was in a galley at the rear area of the Boeing 777-200 (reg.N209UA).
The Boston Fire Department was originally called to assist, but spokesman Steve MacDonald said their response was cancelled after Massport determined their resources could handle the situation.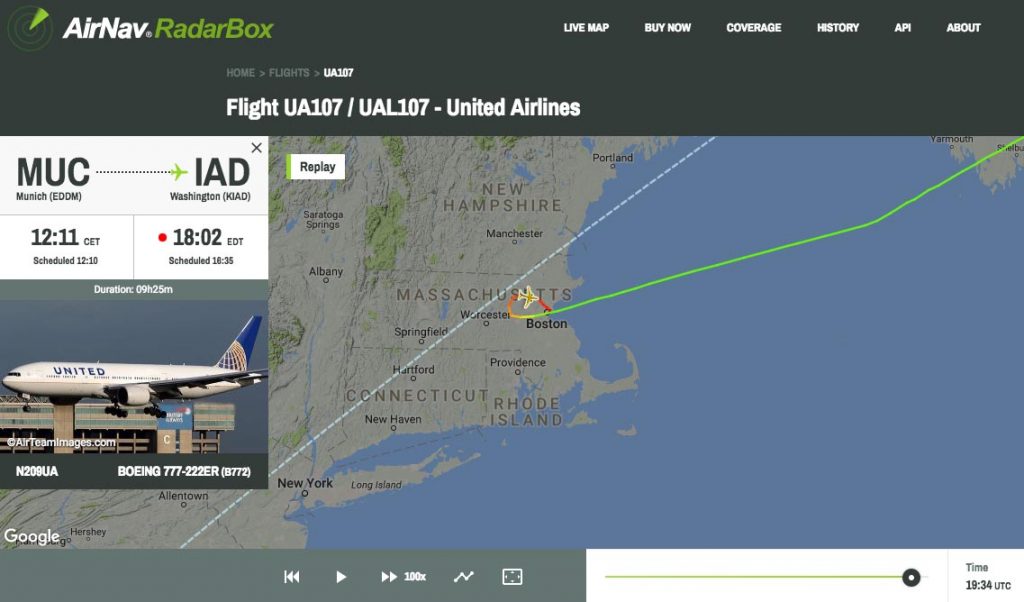 No injuries were reported.