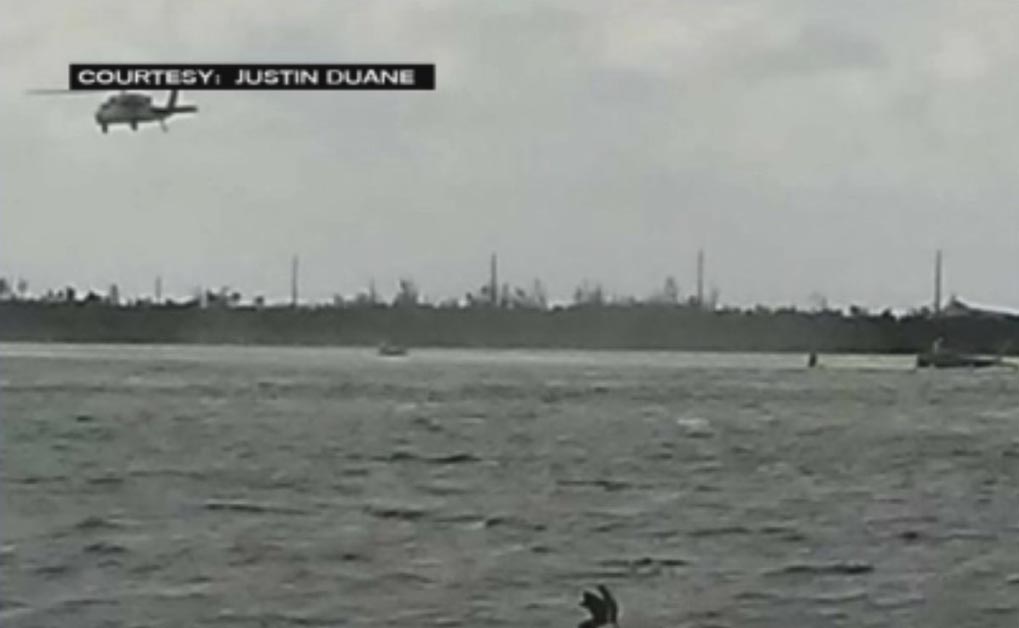 A US Navy F/A-18 fighter jet crashed in the water on the property of Naval Air Station Key West late Wednesday afternoon.
At around 4:30 p.m., one pilot ejected from the jet, according to Adam Linhardt, Monroe County Sheriff's Office spokesman.
The officials say the F/A-18 Hornet's two crew members ejected, but no other details are available.
Witnesses said it appeared the plane had some sort of explosion in the air.
"I saw the fire and then it just dropped," said Barbie Wilson, who lives nearby and was driving when she saw the plane turn sideways and then burst into flames.