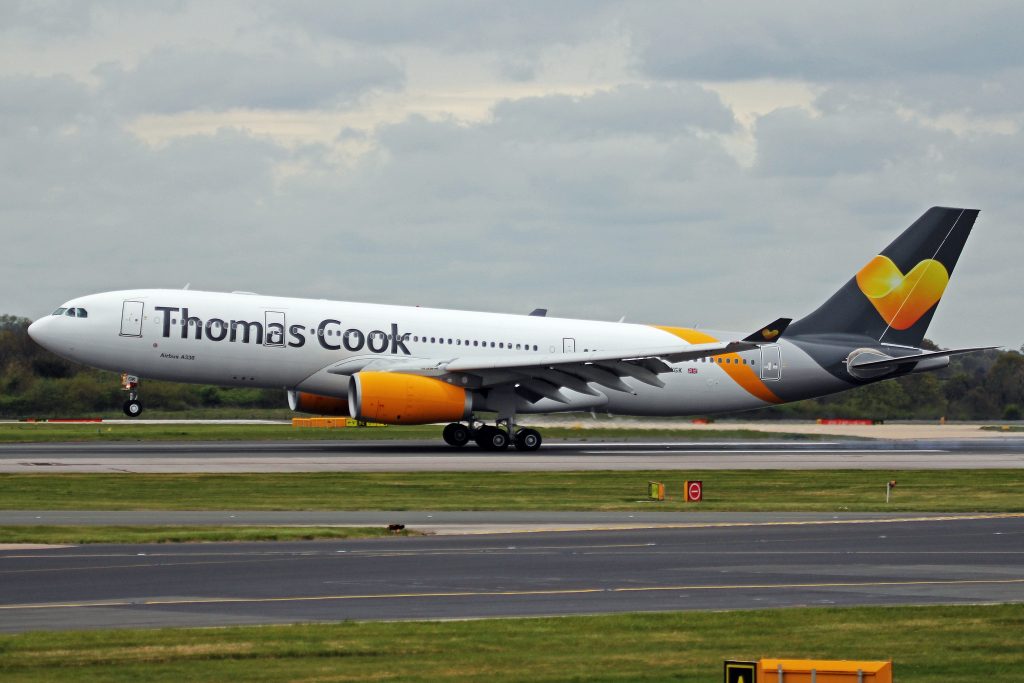 Tour operator Thomas Cook could fall into administration this weekend, potentially stranding hundreds of thousands of travelers.
On Friday, the Royal Bank of Scotland (RBS) and a range of other banks, including Lloyd's, demanded that Thomas Cook Group PLC find £200 million ($250 million) in funding by next week. Without this injection, the company could collapse over the weekend.
On Twitter, the company was telling concerned customers that "media speculation" was unsettling, but that flights and operations were still running as normal.
Thomas Cook confirmed to CNN that it currently has 600,000 customers on vacation, including 160,000 from the UK. A collapse of the company could leave many people stranded.
The UK's Civil Aviation Authority confirmed to CNN that it had a repatriation plan, Operation Matterhorn, on standby with a projected cost of $750 million.
The group operates a fleet of 85 Airbus jets and 31 Boeing jets, or a total of 116 aircraft based across Europe, according to data from UK-based aviation consultancy IBA.