Delta Air Lines plans to begin daily nonstop service between Los Angeles International Airport and Shanghai-Pudong Airport on July 9, 2015, pending U.S. Department of Transportation and foreign government approval.
Cathay Pacific Airways will launch an additional three-times-weekly direct service between Hong Kong and San Francisco on June 11th 2015. The three extra flights, operating as CX892/893, will bring the total number of Cathay Pacific flights between Hong Kong and San Francisco to 17 a week, providing more choice, greater convenience and improved connectivity for…
The Division of Tourism and Transportation of the Tobago House of Assembly has revealed that effective January 31, 2015 there will be a weekly direct flight between Tobago and Sao Paulo Brazil with one stop in Barbados.
bmi regional will commence flights from Rotterdam, The Netherlands, Liege, Belgium and Bern, Switzerland to the Bavarian capital, Munich on March 29th 2015. The flights will operate the flights in partnership with Lufthansa as code-share flights with joint BM and LH flight numbers.
Emirates is making a switch from its Boeing 777-200LR currently operating the route to Chicago to a larger Boeing 777-300ER aircraft, adding passenger capacity. Emirates launched its Chicago service – its ninth gateway in the United States – in August 2014. Less than a year later, the route has carried 66,000 passengers and 3,410 tonnes…
Qatar Airways is continuing its 2015 expansion program across Europe with the launch of new direct flights from Doha to Sofia from March, a destination currently served by the airline via Bucharest. The launch of direct flights to Sofia will add an additional level of choice and more options for passengers when travelling to any…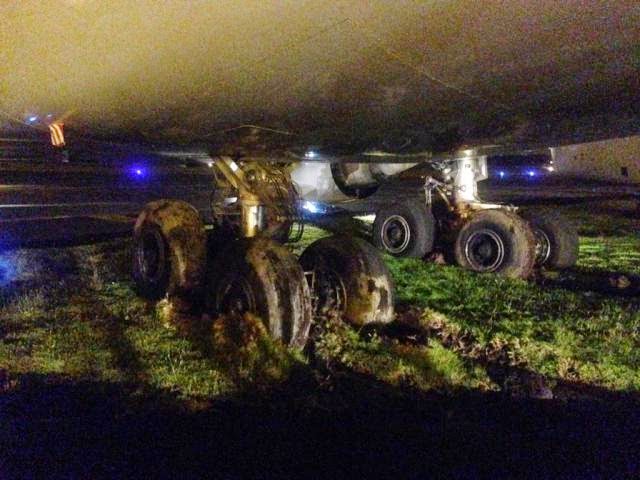 An aircraft of the German airline Lufthansa has made a taxiway exit on the Bogota International Airport in circumstances still unknown. The plane, an Airbus A340-600, registration D-AIHM, flight LH543, which was to make the connection between Bogota and Frankfurt Rhein-Main was taxiing around 21:20 local time, when, for reasons still undetermined, the pilots rolled…
A plane of US airline JetBlue Airways was forced to make an emergency brake during takeoff from JFK (New York) when other an other aicraft crossed the runway without authorization. An Airbus A320 #B61295 flight, which was to make the connection between JFK and Austin was in full acceleration, around 10:20 pm local time when…