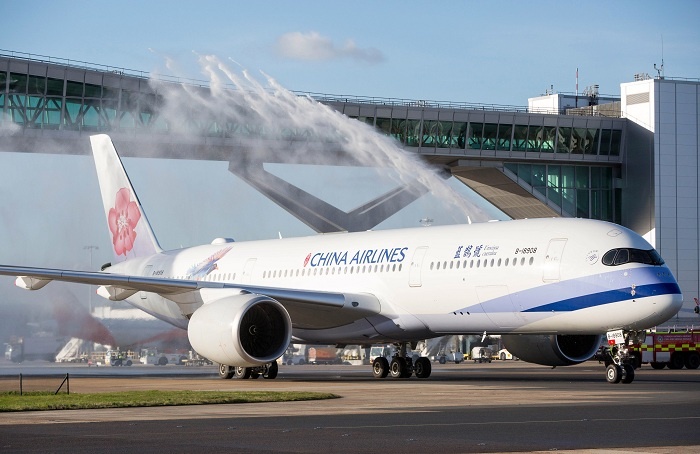 The second A350 service to Gatwick is being served by China Airlines, the airlines first route in 5 years to the UK. On the 1st of December, the A350 touched down at Gatwick Airport in the afternoon, following a 13-hour non-stop flight from Taipei in Taiwan province. The plane, which can hold 306 passengers as well as freight, departed on the return leg to Taipei's Taoyuan International Airport that evening.
The new route is the only non-stop service from the UK to Taiwan. China Airlines previously flew between Taipei and London's Heathrow Airport for two years between 2010 and 2012
The majority of UK airfreight is exported in the hold of long haul passenger aircraft.
The China Airlines service is the latest in Gatwick's flourishing 60-plus strong network – the world's largest for a single runway airport – and one that will soon be followed by new services to Buenos Aires, Chicago and Austin in the New Year.
Guy Stephenson, chief commercial officer, Gatwick Airport, said: "We welcome China Airlines to Gatwick for the launch of this new service that will provide a vital link between the UK and Taiwan at a critical time in our economic history.
"The new route will boost trade between our two enterprising economies and help our businesses to get goods to market as quickly and efficiently as possible."