In a bid to save a passenger's life, a China Eastern Airlines pilot decided to dump 30 tonnes of jet fuel in the air last Friday (March 23) in order to make an emergency landing.
Chinese media reports said that a 60-year-old woman had felt unwell and complained of breathing difficulties while on flight #MU587 from Shanghai to New York, which departed at about 7.30pm on Friday night.
Chinese news website hangzhou.com.cn reported on Monday that the woman was slipping into a state of unconsciousness and the situation was critical.
The airline crew had announced over the radio for doctors to step forward to help the woman. But when nobody did after three calls, they said that they would have to make an emergency landing.
The Boeing 777-300ER (reg. B-2020-) had to dump fuel for a safe landing at Anchorage.
The woman was taken by an ambulance to a local hospital, where she recovered and was able to continue her trip to New York with her daughter the next morning.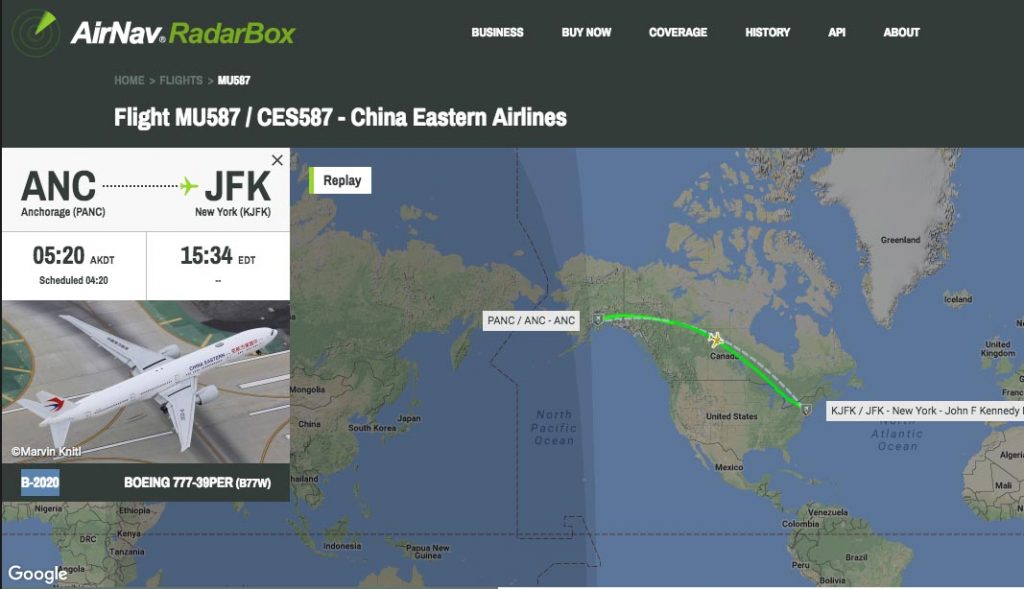 After refueling, the aircraft took off from Anchorage at 9.20pm and arrived in New York after about six hours of delay.