Just 30 minutes after the flight had left Auckland International Airport, the Boeing 777 (reg. B-2007) turned around and made a "full emergency landing," according to an Auckland Airport spokesperson.
China Southern flight CZ306 departed from Auckland International Airport at 11pm last night and had been scheduled to arrive in Guangzhou, China at 5.20am this morning.
The media spokesperson confirmed the flight had departed Auckland about 11pm but soon after reported hydraulic and possible tyre problems.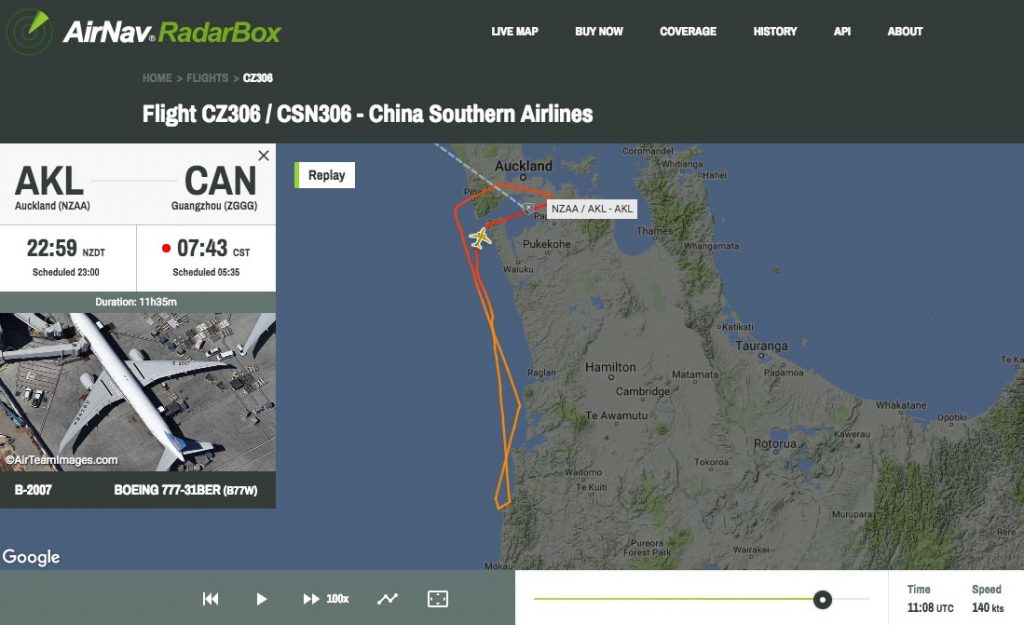 The Boeing-777 did a circuit and dumped fuel before it attempted to land back at the airport it had left an hour earlier..
A spokesperson from fire services confirmed that the China Southern plane landed safely.