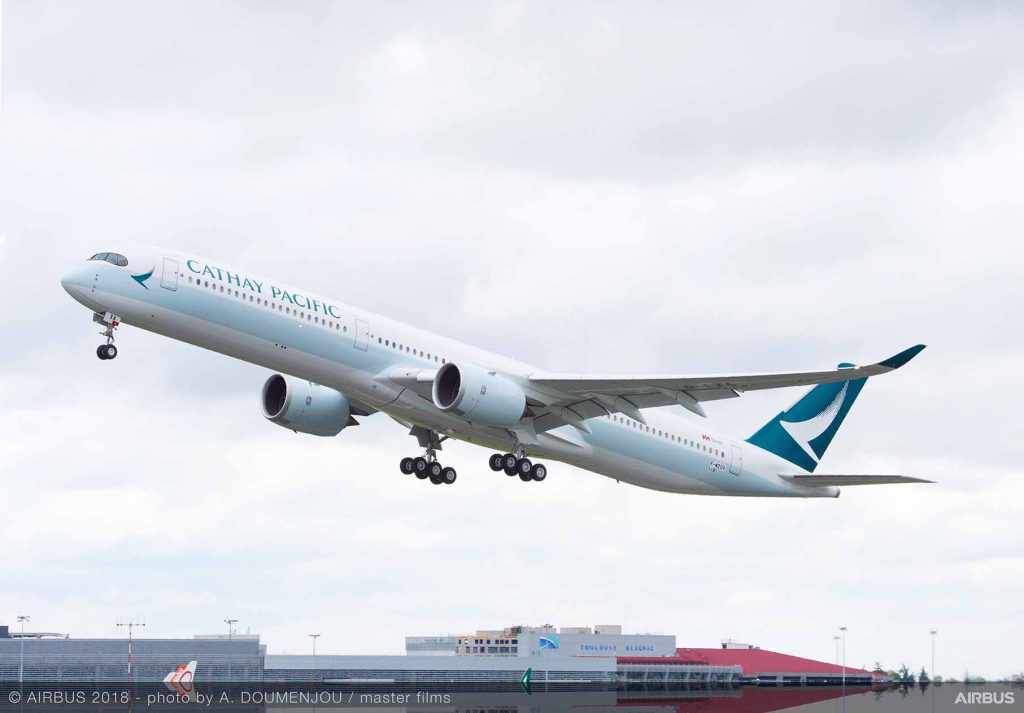 China's aviation regulator on Friday demanded Hong Kong flag carrier Cathay Pacific Airways suspend personnel who have engaged in illegal protests in the city from staffing flights into its airspace from August 10.
Hong Kong has been embroiled in increasingly violent anti-government street protests for the past two months, which a top Chinese official described this week as the greatest crisis since its return from British to Chinese rule in 1997.
Last week, a Cathay pilot was among over 40 people charged with rioting for allegedly taking part in violent clashes with the police near Beijing's main representative office in the city.
On Friday night, the Civil Aviation Administration of China said that Cathay crew who have engaged in the protests pose a threat to aviation safety in mainland China, according to a statement on its website.
The aviation authority ordered Cathay to provide identification information for its crew on mainland-bound flights.
Crew members that have not gained the authority's approval will not be allowed into its airspace, including on flights bound for other destinations.